The recycling of scrap aluminum is of great significance. For the recycling and reuse of baled aluminum, it must be pretreated by equipment such as a shredder. The scrap aluminum shredder can shred the material to a certain size, and use an electrostatic and specific gravity sorter separation. So what kind of equipment is suitable for scrap baled aluminum shredder?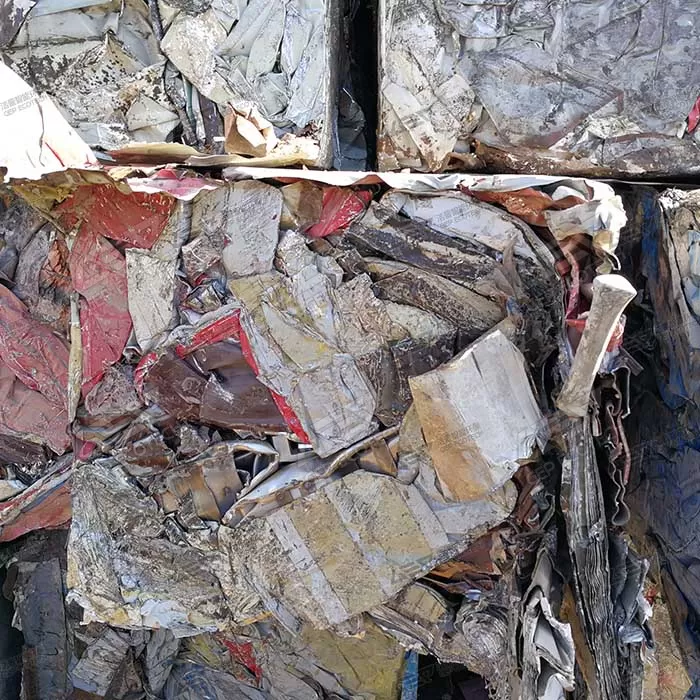 The double-shaft shredder has been widely used in the waste aluminum resource recycling industry. Double-shaft shredder, also known as double-shaft shearing shredder, its working principle is that the high-power electric power drives the shaft and the cutter to rotate against each other through the reducer to achieve the effect of squeezing, shredding and shearing the material.
GDI double shaft shredder is specially developed by GEP ECOTECH for the waste baled aluminumrecycling industry. It is mainly used to shred waste aluminum products and increase their bulk density for easy transportation and recycling. It has the characteristics of low speed, high torque, low noise, high output, and controllable discharge.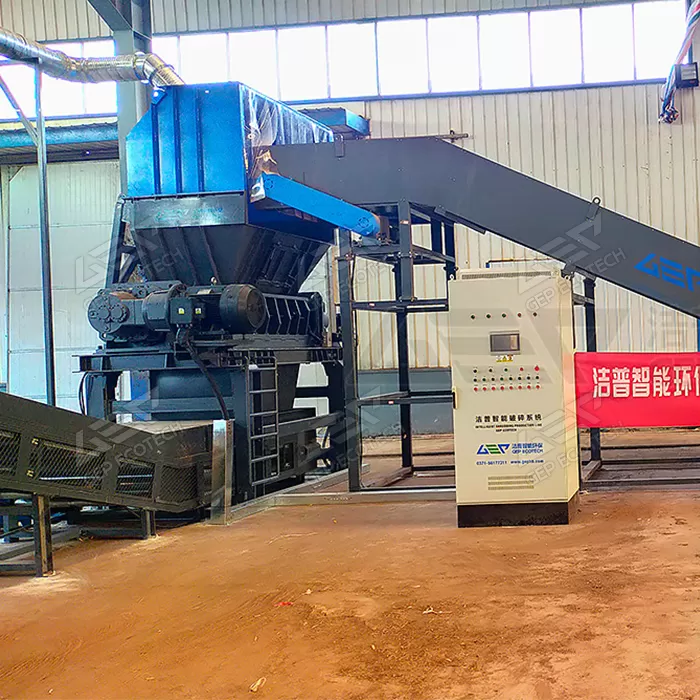 Why choose GDI double shaft aluminum clad shredder?
Hard core equipment quality & strong processing strength
All the tools of the equipment are forged with high wear-resistant materials imported from Europe, and are thermally processed with advanced heat treatment technology, and then processed by high-precision machine tools, so they have a long service life. All fixed knives can be disassembled and assembled independently, and can be quickly disassembled and replaced in a short time.
Intelligent system (GI system)
GDI dual-shaft aluminum shredder adopts patented intelligent technology automatic control, realizes intelligent detection, intelligent protection, intelligent maintenance, automatic weighing, and can predict equipment failures in advance and automatically alarm. The intelligent system can realize the centralized control of the shredding process, and adjust the operating parameters of the shredder according to the actual production needs, which can effectively reduce the failure rate, effectively improve the production continuity, and reduce the maintenance cost.
One-stop service
GEP has always been adhering to the "customer first" service concept, from equipment selection, material trial to technical training, accessories supply, to create a customized, one-stop service experience for customers.
If you are interested in this GDI double shaft shredder equipment, please send us an email or call, there will be someone to answer all your questions about the scrap baled metal aluminum shredder, and recommend the equipment model for you!