GEP ECOTECH possesses an efficient and intelligent equipment manufacturing base with a total area of 66,000 square meters. It is equipped with advanced high-precision equipment processing systems, such as CNC vertical machining centers, CNC gantry machining centers, CNC lathes, CNC grinding machines, and CNC wire cutting machines. Furthermore, our experienced professional technical team ensures the efficient production capacity of 400 sets of intelligent environmental protection equipment annually, guaranteeing the timely delivery of various customer orders.
The entire production base follows modern management practices and incorporates a sophisticated enterprise computer network and communication system. This allows for automated office operations, collaborative design, and visualized production management, ensuring seamless coordination across various work processes. Leveraging networked, intelligent, and information-based technologies, we empower traditional manufacturing industries, significantly enhancing our corporate management capabilities and innovation capacity.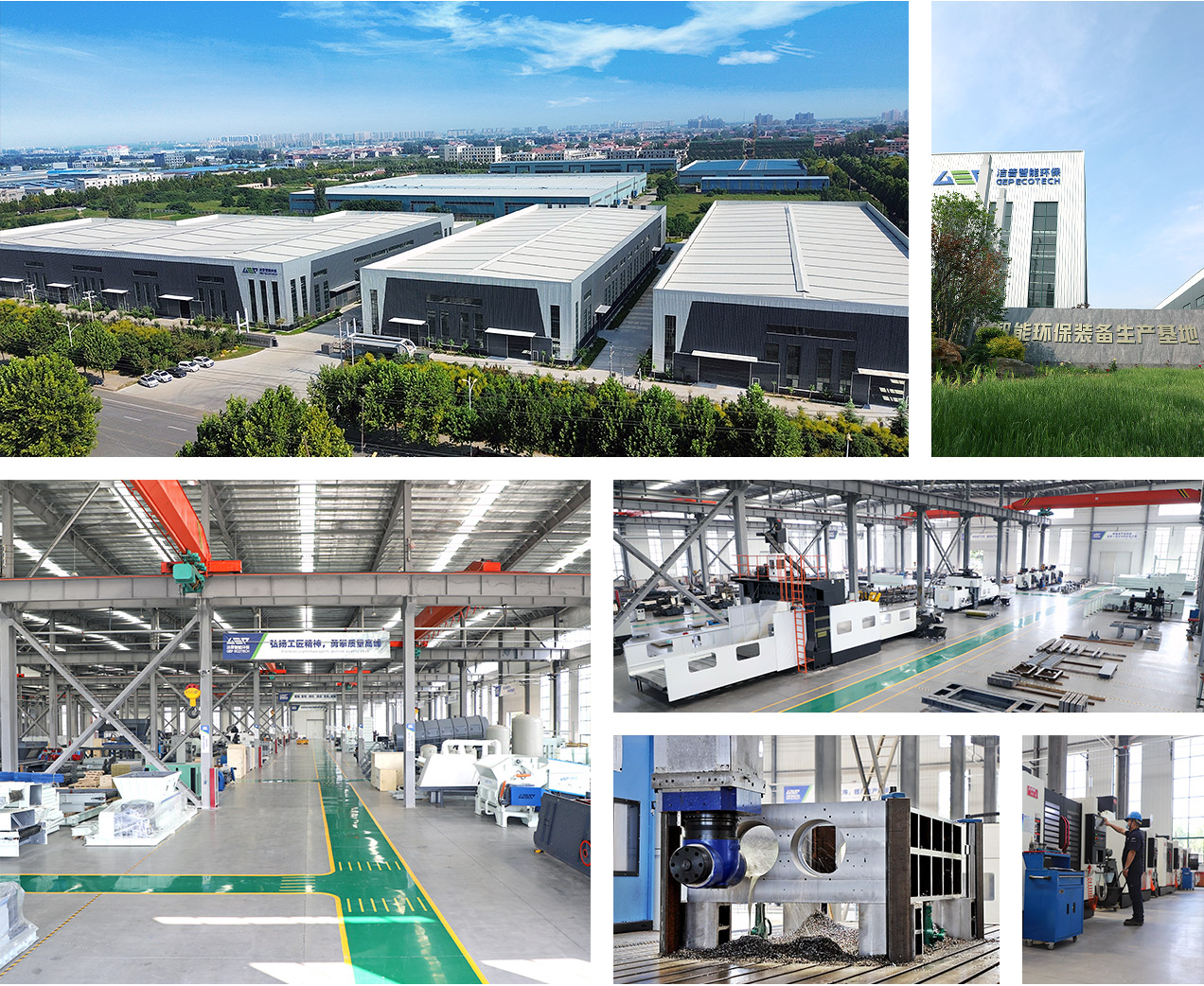 Technological Innovation
At GEP ECOTECH, we are committed to driving technological innovation and staying at the forefront of environmental and waste management solutions. Our dedication to research and development has led us to collaborate closely with renowned scientific institutions and higher education establishments. This collaboration forms the cornerstone of our mission to continuously upgrade and enhance our product offerings.

Research Team
GEP ECOTECH boasts a dynamic and highly skilled research team that forms the cornerstone of our commitment to innovation. With a workforce of over 150 professionals, our company thrives on a diverse pool of talent. Among these individuals, more than 40 experts stand out as the core of our technical research and development division.
TOP