Nowadays, industrial waste, electronic waste and domestic waste all need a twin shaft shredder to cut and crush, which is convenient for recycling and more environmentally friendly. At present, there are many manufacturers of twin shaft shredders, and the prices are different. We also need to be careful when choosing. Many friends are also asking about the price of twin shaft shredder. Here's the answer from GEP ECOTECH.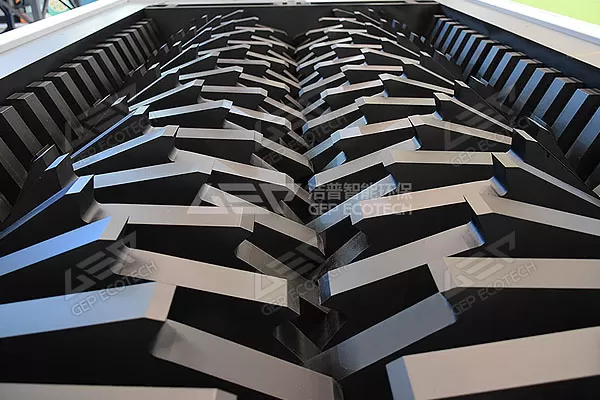 Now there are many styles of twin shaft shredder, and the prices are different. Before choosing, you should know what type of double shaft shredder you need in advance, which is more conducive to choosing the shredder style. If you don't know, it doesn't matter. You can tell your needs to GEP ECOTECH customer service. We can customize the twin shaft shredder for you according to your situation.
When choosing a twin shaft shredder manufacturer, don't care too much about the crusher price. As the saying goes, "one price, one goods". Although you bought a cheap double shaft shredder, is the quality really good? Many inferior double shaft shredder will have various problems in the use process, which will seriously affect the work efficiency. When selecting manufacturers, we should choose double shaft crusher manufacturers with good quality and affordable price.
When buying a double shaft shredder, after-sales is also very important. Some friends are still happy to buy a cheap double shaft crusher, but they are not so happy when there are problems with the machine and they are not solved. Therefore, when purchasing, we should also choose manufacturers with after-sales guarantee. When there are problems with the machine, we can communicate and solve them in time to improve work efficiency.
Good quality twin shaft shredder can also prolong their service life. GEP ECOTECH produces a variety of twin shaft shredder, such as GD series, GH series and GS series twin shaft shredder, which can provide different technical solutions according to the needs of customers. If you want to know more about GEP ECOTECH shredders, you can call our customer service hotline to introduce more products.