As the population increases and medical conditions improve, the amount of hospital waste is also increasing year by year. The disposal of hospital waste is a problem that cannot be ignored. If hospital waste is not properly disposed of, there can be a variety of toxic substances, the researchers said.
To reduce the toxic hazard of hospital waste, there are three main ways to effectively dispose of hospital waste:
Disinfection and destructive reduction treatment
Burn in time
If it cannot be incinerated, it should be landfilled after disinfection
The first two processing methods require equipment for shredding medical hazardous waste, so which shredder is suitable for shredding medical hazardous waste? Below is one recommended for you.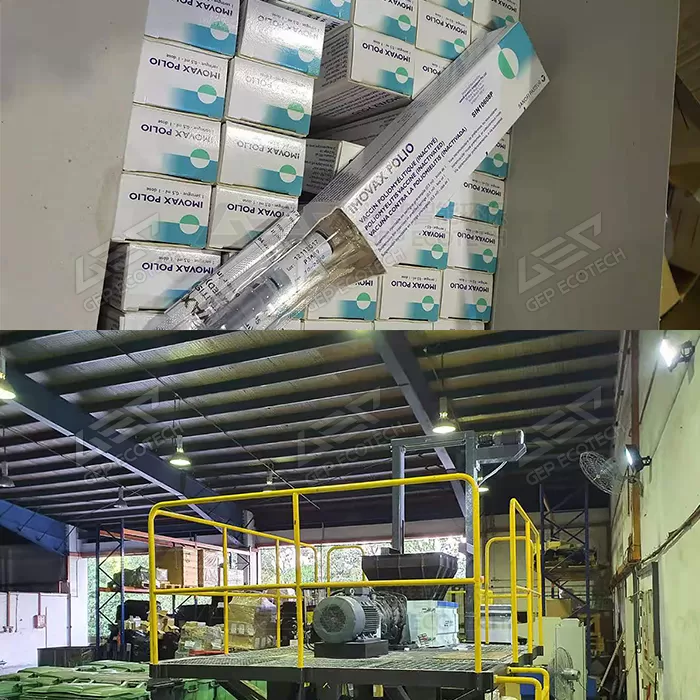 GDI series twin shaft shredders from GEP ECOTECH are ideal shredders for medical hazardous waste disposal. The equipment can be customized according to the characteristics of the specific materials to be disposed of, and the transmission components of the quality brand ensure the smooth and stable operation of the equipment.

GDI shredder for medical hazardous waste disposal
GDI series double shaft shredders have project cases in many countries and regions. If you are interested in medical hazardous waste shredders or other solid waste treatment equipment, please contact GEP ECOTECH for professional support!