Many people know that waste tire is treasure, right way to treat waste tire can not only protect the environment, but also get different products from waste tire to make big economic benefits. There are many equipments are needed for waste tire disposal, for example bead wire pulling machine, double shaft shredder, grinding machine and other assistant equipment. Today, we will introduce the main euipment: double shaft shredder.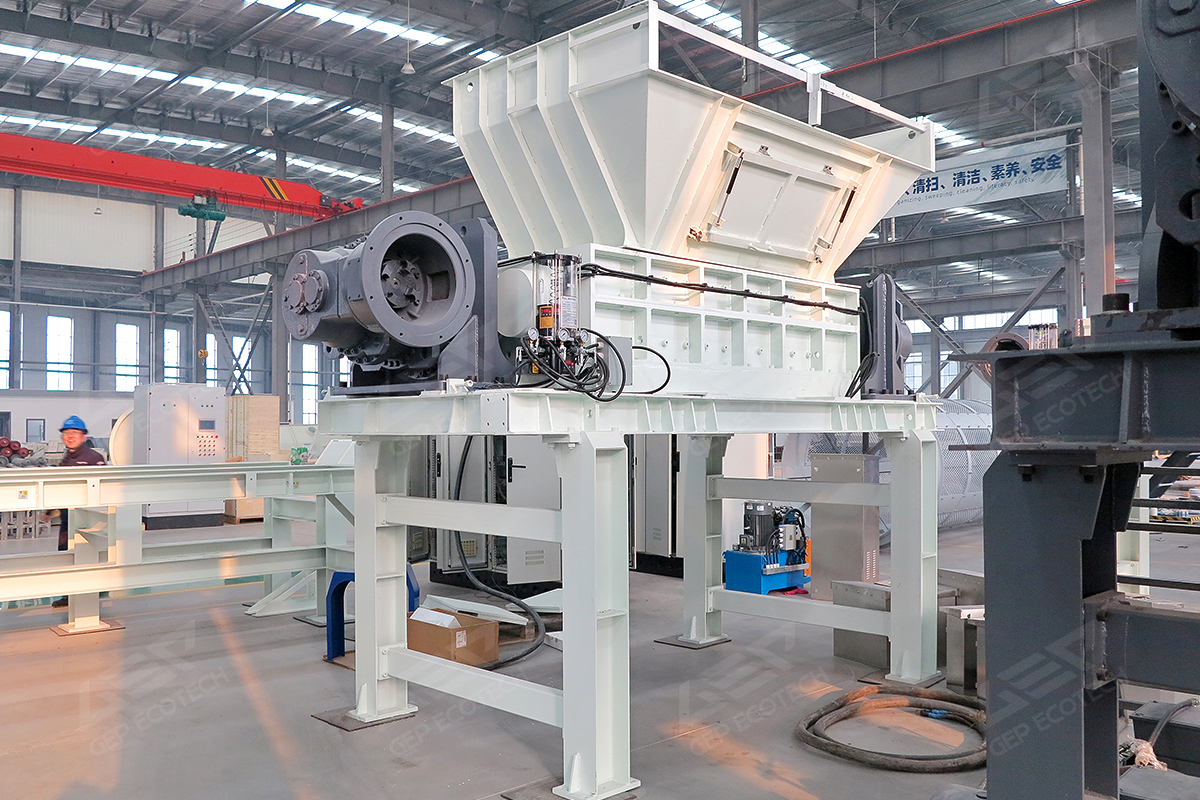 The working principle of double shaft shredder
GEP double-shaft shredder uses the principle of shearing and tearing between two relatively rotating cutters to crush materials. Using "double motor + double planetary reducer", the power is strong and the operation stability is high. It is often used in environmental protection fields such as municipal solid waste disposal, resource regeneration, waste incineration pretreatment and so on. The equipment has the characteristics of low speed, large torque, large shearing force, good tearing effect, low noise and good stability.
Double shaft shredder is used widely in waste tire recycling
When doing tire recycling,first the waste tire will be delivery by a chain feeder to the double shaft shredder, the double shaft shredder will shred the tire to about 150mm, this size can be final rubber products, and can also for the further treatment according to different usage.GEP Ecotech provide many model double shaft shredder used for tire recycling, and with very excellent quality, also very good after-sale service. Contact with me for more information.