The times are progressing, technology is developing, we often change new electric product, but most of what we've eliminated has become e-waste nowhere to go. According to the United Nations released Global Electronic waste Monitoring 2020, the report said that in 2019, the world produced 53.6 million tons of electronic waste, the highest in history. Butwiththe society development, there will be more and more electric waste, how to deal with the electric waste, it is a problem.
GEP has developed double shaft shredder to recycle electric waste, it can shred the electric waste into small pieces, then can recycle the recyclable material for reuse.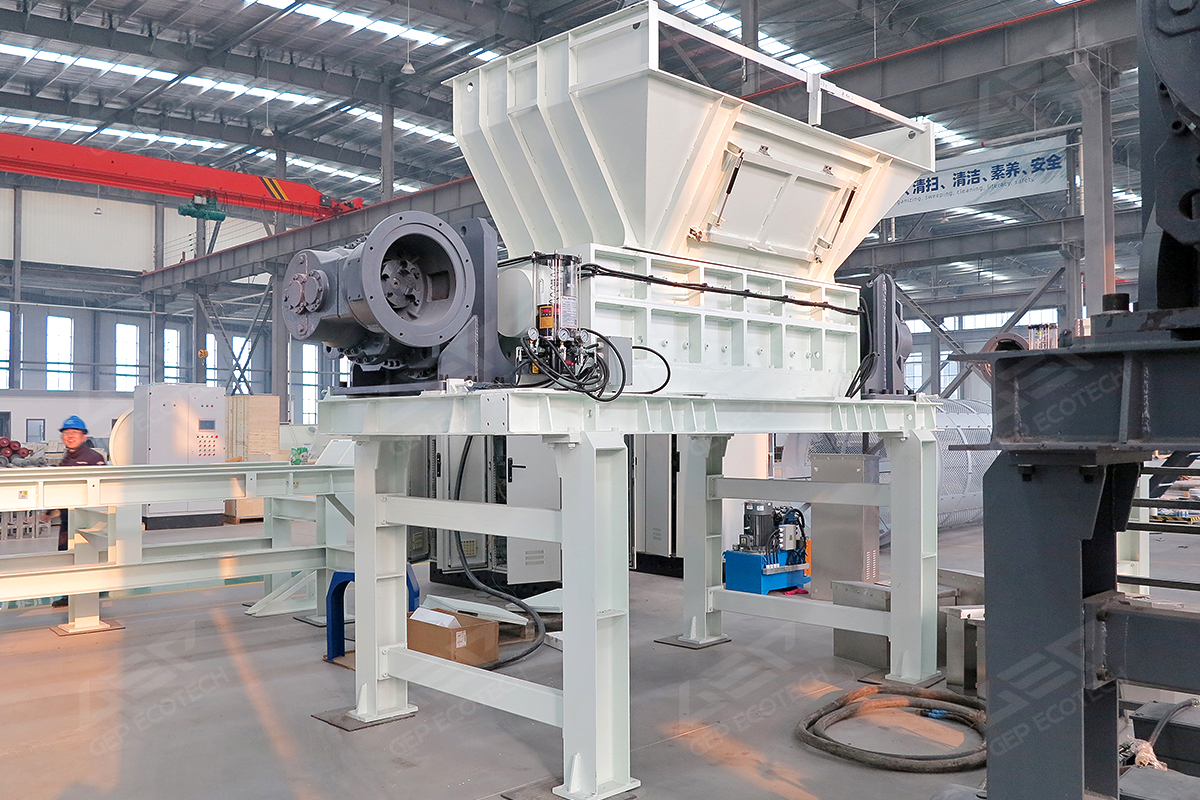 GEP double-shaft shearing crusher uses the principle of shearing and tearing between two relatively rotating cutters to crush materials. Using "double motor + double planetary reducer", the power is strong and the operation stability is high. It is often used in environmental protection fields such as municipal solid waste disposal, resource regeneration, waste incineration pretreatment and so on. The equipment has the characteristics of low speed, large torque, large shearing force, good tearing effect, low noise and good stability.
It can be widely used for many kinds of electric waste, such as TV, washing machine, fridge, computer, mobile phone and so on, these electric waste has many parts can be recycled for other use, after shredding, we change the waste into treasure, not only solve the environment problem, but also can make economy benefit.