Many glass bottles need to be disposed of in restaurants, hotels, bars, supermarkets, and ordinary life. The waste glass bottle shredder crusher can shred beer bottles, beverage bottles, canned bottles and other waste glass to 10-40 mm pieces, thereby saving storage space and collection/transportation costs. Therefore, glass bottle shredder crushers are often used in the disposal of waste glass bottles. use. So, which waste glass bottle shredder crusher recycling machine is better ? Let's take a look at GEP's machine.
The GEP ECOTECH glass bottle shredder crusher is specially designed for shredding glass bottles, which can reduce the volume of glass bottles by 75% and greatly save storage space.
It consists of a feed port, a crushing chamber, a collection box, etc. The material enters the crushing chamber from the feed port, is crushed by a rotating moving knife and a fixed knife, is sorted by a screen, and falls into the collection box to complete the crushing.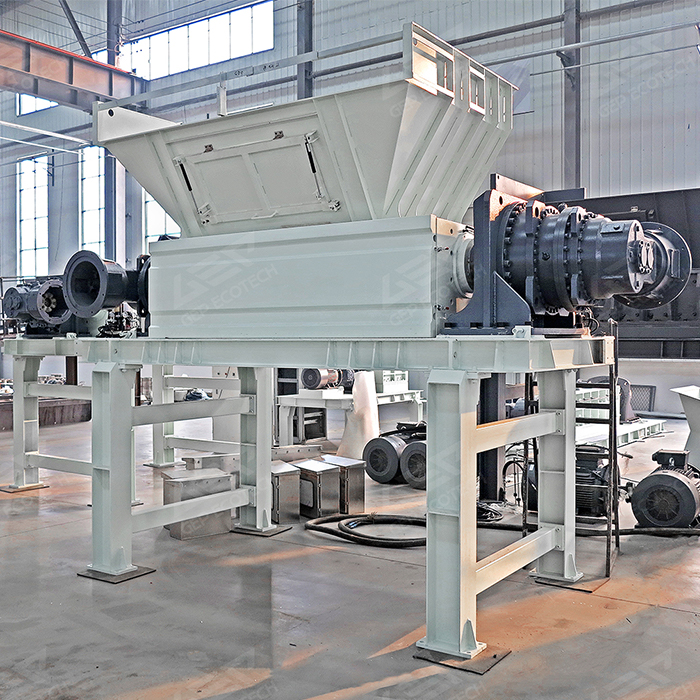 Features of glass bottle shredder crusher:
Intelligent system: Intelligent program control system to realize intelligent detection and overload protection.
Rotor knife: CrNiMo wear-resistant alloy.
Shaft: high-strength shaft (material: 42CrMov).
Body: Integral knife box design to ensure higher strength and toughness.
Certification: The equipment has ISO and CE certification, so you can buy with confidence.
GEP glass bottle shredder crusher can effectively reduce the volume of various glass wastes. This greatly helps solid waste disposal and reduces the environmental impact of waste glass bottles. If you need a glass bottle shredder crusher, please contact us. We will recommend suitable disposal plans and equipment according to your needs!