Yesterday, a customer consulted our electronic board shredder and said that they have an electronics factory that produces a lot of electronic waste every day. They want to recycle electronic board waste and asked if we can recommend a suitable electronic circuit board shredder. machine. In fact, every old friend who knows our company knows that we have successful electronic waste disposal projects at home and abroad, and most of these projects use double-shaft shredders to shred electronic boards. Today, I will introduce to you a well-received double-shaft shredder for electronic board shredding to help you better understand the double-shaft electronic board shredder.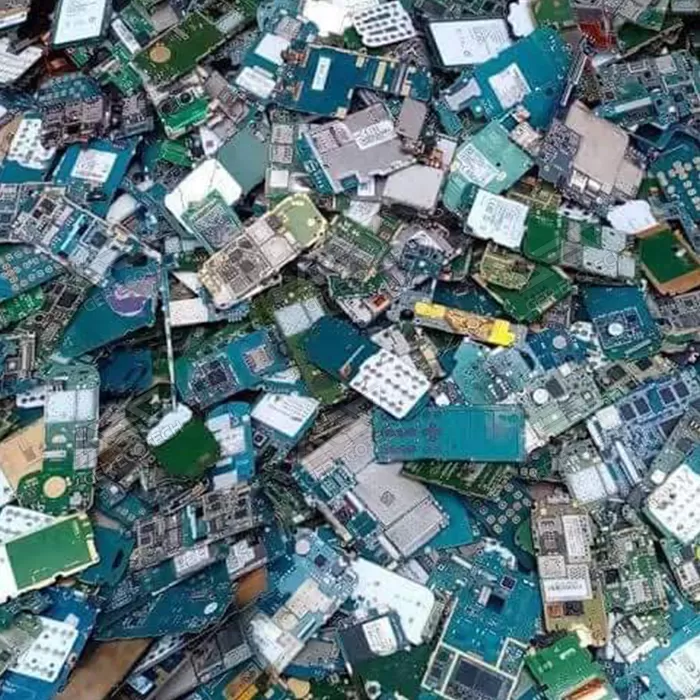 This well-received electronic board shredder is GDI double-shaft shear shredder, which can tear, cut and squeeze the electronic circuit board waste into a smaller particle size, which is convenient for subsequent processing.
Why choose GDI two shaft shredder to process electronic boards?
GI intelligent monitoring system
The GI intelligent monitoring system can monitor and analyze the overall operating data of the production line in real time to understand the operating status of the equipment in time and reduce the cost of errors.
Customized design, full models
GDI double-shaft shearing shredder has customized different models, different output, high crushing efficiency, single machine production capacity can reach 60t/h, which can meet the crushing requirements of different customers.
Quality parts configuration
GDI double-shaft shear shredder adopts imported bearings and multiple sealing technology; advanced anti-loosing technology can avoid equipment failure due to loose bolts; it is equipped with quality electrical components and has good controllability.
High-precision processing technology
All key components of the GDI double-shaft shear shredder are made of imported high-quality alloy forgings. After heat treatment, the wear resistance is good, the strength is high, and the service life is increased by 3-5 times; the overall knife box design, the frame structure is firm, and the strength is greater.
Significance of the two shaft shredder to process electronic boards?
Recycling
Electronic boards have different precious metals such as silver, gold, copper, palladium and some other harmful materials. After being crushed by a double-shaft shear shredder, many metals with good market prices can be recovered, which saves natural resources.
Confidential destruction
Some electronic boards may contain confidential information. Shredding in the recycling process will cause complete destruction, thereby effectively destroying the stored data, so you have no worries.
Since the operation of the GEP ECOTECH electronic board shredder, it has solved the trouble of many customers' electronic board waste accumulation. In addition to the GDI dual-axis electronic circuit board shredder, GEP ECOTECH also has many models of electronic waste shredders. If you have electronic board waste or other electronic waste that needs to be processed, please contact us for more professional support!