Copper wire crusher is also called copper wire shredder. Copper wire crusher is a kind of pretreatment equipment for separating and shredding old wires, cables, and waste copper wires. It can solve the problem of old wires, cables, and copper wires occupying space and resources and causing serious pollution to the environment. The crusher can well shred electronic waste such as copper wires, waste cables, USB data cables, and automobile cables into 10-120mm granularity for use in copper sorting operations or the collection of electronic components.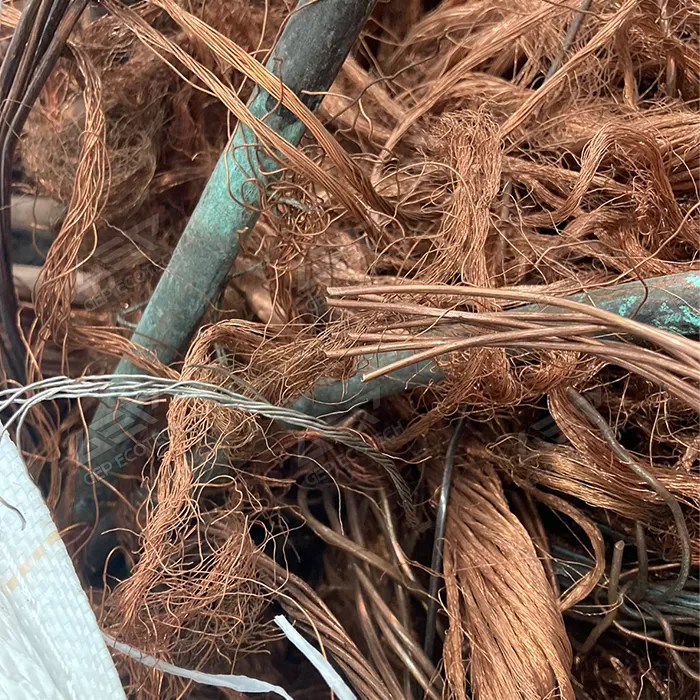 Difficulties of common shredders to crush copper wire
We all know that common shredders include single-shaft shredders, double-shaft shredders, and four-shaft shredders. Considering that the copper wire is easily wound on the cylindrical object during the rotation, we do not recommend the use of ordinary double-shaft shredder or four-shaft shredder for copper wire. Because their cutting shafts are easily entangled and jammed.
Of course, the double-shaft shredder also has obvious advantages in crushing scrap copper wire, such as large output. If you want to use a double-shaft shredder, you can consider a double-shaft shredder with an anti-winding design, such as GEP's GDI double-shaft shearing shredder. The shredder has an anti-winding design, it will automatically rotate when it is stuck, and it is equipped with an intelligent monitoring system, which is very intelligent. These advantages ensure the continuity of the equipment operation.
Single-shaft shredder is a better choice for crushing copper wires
From the overall situation of the market, the single-shaft shredder is a better choice for broken copper wires. Because it is equipped with many cutting heads on the big shaft, the material will not easily wrap around the cutting head. In addition, the single-shaft shredder has a screen, which can control the output particles to a certain size, and can crush the copper wire to a finer discharge. The fineness of the discharge is much smaller than that of the double-shaft shredder and other shredders.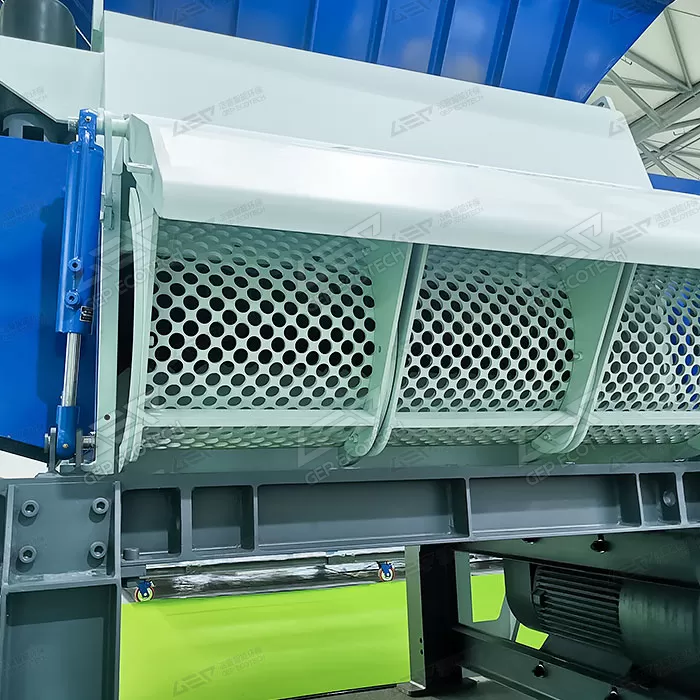 How to choose a reliable copper wire shredder?
There are many shredder crusher manufacturers, but not all manufacturers are specialized in the production of copper wire crushers, so to choose a suitable copper wire crushing equipment, we must first ensure that they have enough crusher manufacturing experience to manufacture copper wire crushers. The crusher designed and produced must fit the characteristics of copper wire crushing well. Second, you have to choose a reputable supplier. There is also a very important point, you must ensure that the supplier has a reliable after-sales team to follow up on the machines they have sold, in order to get timely support when needed.