How to shred garden waste for compost? Garden waste such as branches and tree trunks are shredded into powdered raw materials for fermentation treatment. The raw materials are conveyed to the microbial fermentation processor through the conveyor belt. After high-temperature sterilization, the animal feces, bean dregs cake, sesame cake, microbial preparations, etc. are added for fermentation treatment. The organic fertilizer or other fertilizers can be produced by adding different additives and setting different instructions.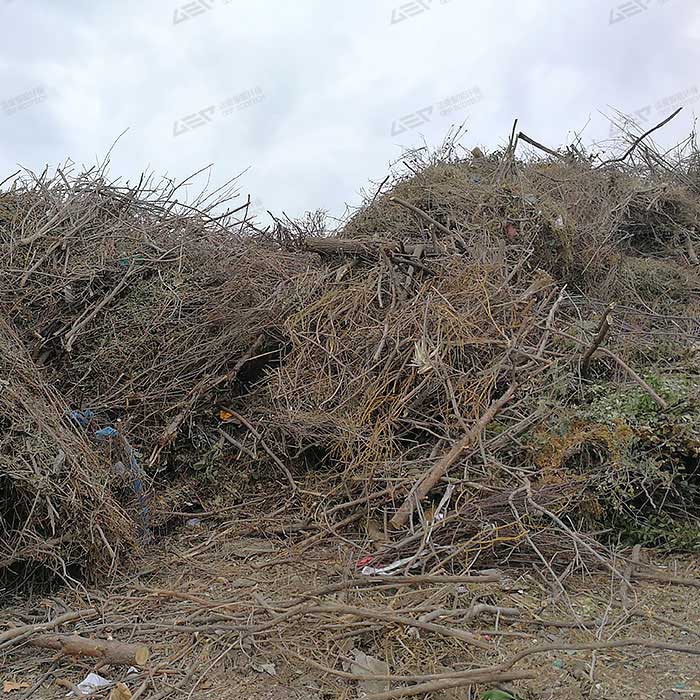 GW series mobile waste shredder is one of the most popular garden waste shredding equipment on the market. GW series mobile garden waste shredder can crush both dry and wet garden waste, with high crushing efficiency and uniform discharge size.
Advantages of GW series mobile garden waste shredder
(1) GI intelligent technology real-time control, high degree of automation
(2) Convenient and flexible driving, convenient and quick transition
(3) Various configurations and working modes can also be selected according to requirements
(4) The equipment has been improved and optimized many times to effectively control dust leakage
(5) Equipped with dust-reducing and noise-removing devices outside, meeting environmental protection production requirements
GW series mobile shredder can shorten the distance from the accumulation area to the crushing pretreatment of garden waste, and has saved the cost of waste transportation, becoming a new generation of key equipment for garden waste shredding. For more equipment details, please inquire at any time!