On June 18, the GEP intelligent GS3 glass fiber shredder was successfully loaded at the factory and was officially shipped to the United States. This once again demonstrated the strong market competitiveness of GEP ECOTECH solid waste disposal system in the global industry.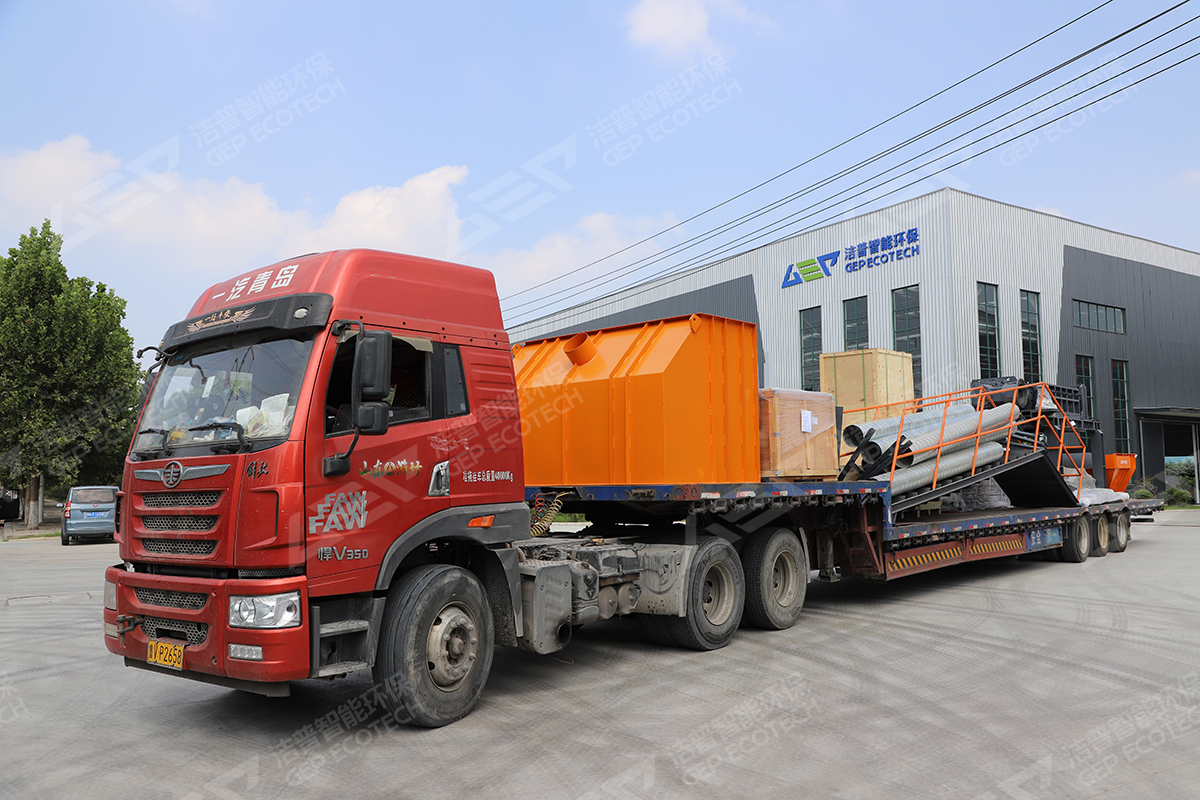 At the delivery site of the GS3 glass fiber shredder, the staff are busy in an orderly manner, completing the equipment loading and preparing for delivery. It is reported that the customer who ordered the GEP ECOTECH GS3 shredder this time in order to break the waste glass fiber into small pieces for recycling, which has good social benefits. After the GS3 glass fiber shredder is officially put into operation, it will provide customers with a new series of products with high production efficiency, low operating costs, strong flexibility, convenient installation and easy maintenance.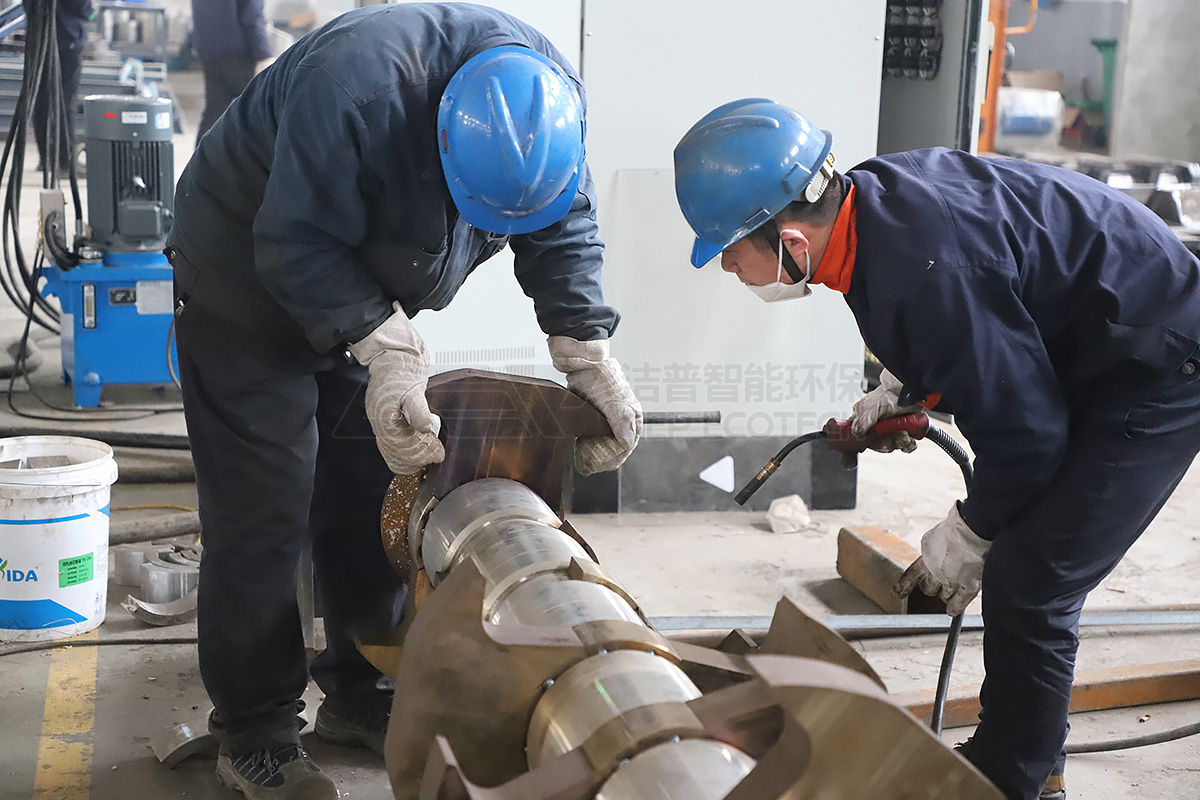 GEP GS3 glass fiber shredder adopts a "single motor + reducer" drive design, which reduces the size of the material through cutting, tearing and squeezing to achieve the shredding effect. This model has compact structure design, stable operation, convenient operation and maintenance. It is mainly designed and manufactured for the high tensile strength and easy winding characteristics of waste paper, plastic, cotton, glass fiber, rags, etc. In addition, the whole machine adopts imported and high-quality brand components, uses an integrated, modular, and intelligent design, has high load resistance, is dust-proof, waterproof and anti-fouling, ensuring continuous and stable operation of the equipment. In addition, customers can monitor and centrally control the operating status of the shredder through the GI intelligent application APP or PC, timely management and maintenance can improve equipment production efficiency.
The wear resistance of the tool is directly related to the level of shredding efficiency. GEP GS3 glass fiber shredder is made of imported materials from Europe. Its wear resistance has reached the same advanced level in Europe, with high crushing efficiency and long service life. At the same time, the tools have good interchangeability and can be quickly disassembled in a short time, which is convenient for later maintenance and replacement of tools, and effectively improves the continuity of production.
GEP GS3 glass fiber shredder equipmentwas successfully sent abroad once again, which expanded the market share and brand awareness of GEP products in North America, and it was also the user's recognition of GEP products again. If you have any questions about glass fiber shredder, please contact GEP ECOTECH for professional support!