Biomass now is used widely for electric power generation, mainly using agricultural, forestry and industrial waste as raw materials, the heat created by combustion makes steam drive turbine to generate electricity. The development of biomass energy has long been a global trend,in developed countries, the position of biomass energy is extremely important. Countries all over the world have begun to actively develop clean renewable energy, vigorously promote straw and other biomass power generation.
Philippines has rich biomass resources, it can make great contribution to the electric power generation, so a good way to recycle the biomass is very important. Last month, we delivered several biomass shredder to Philippines, there is a serious shortage of power supply in the location of this biomass power station project, compared with wind and solar power generation, biomass fuel power generation project is very popular as one of renewable energy. Located in the tropics, is a large agricultural country, making full use of local straw for power generation, will provide considerable electricity to the local.
This project uses sugar cane leaves as combustion material for biomass power generation and converts abandoned sugar cane leaves into treasure , which not only protects the surrounding environment, but also produces considerable economic benefits, and also provides safe and reliable electric energy for the local area. GEP Ecotech is mainly responsible for providing biomass fuel shredding solutions and the manufacturing all the equipment used in the project to meet the shredding needs of customers.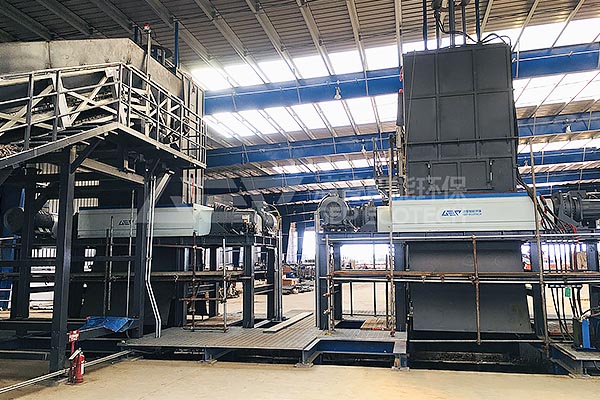 This biomass shredder production Line is mainly composed of three double shaft shredder, GI intelligent control system and multiple chain conveyors. The whole biomass shredder production line has the characteristics of reliable performance, reasonable design, simple operation, energy saving and environmental protection, etc. The size of the material is smaller than 100mm after shredding, which makes it easy to store, transport and supply on a large scale.
Gep Ecotech can provide professional solution for biomass shredding, we have many experience on different biomass shredding with our domestic and foreign customers.