The cardboard tube shredder heavy duty industrial use can shred the cardboard tube into small pieces for further processing in the baler compactors. No noise, no pollution, high output value, low energy consumption, high efficiency, and uniform discharging, I think it should be the standard of a good industrial cardboard shredder. Where can we find such a machine? Today I will recommend GDI dual-shaft shredder for everyone. It is not an exaggeration to say that it is one of the best cardboard tube shredder heavy duty industrial use. Let's take a closer look at it.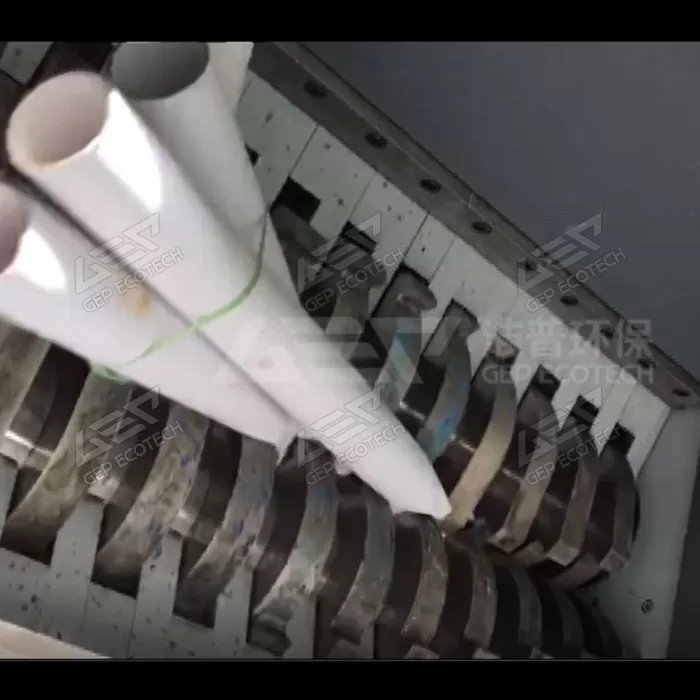 GDI double shaft shredder equipment parts
Siemens motor, reducer, crushing chamber, feed port, electric control device, frame, etc.
Working principle of GDI double shaft shredder
The GDI double-shaft shredder mainly relies on the principle of "tearing and cutting" to complete the process of shredding the cardboard tube. The motor drives the reducer to transmit the torque to the moving knife of the shredder through the knife roller shaft, and the blade of the roller shreds the cardboard tube like scissors. The crushed materials and the pre-screened materials are discharged from the bottom of the shredder.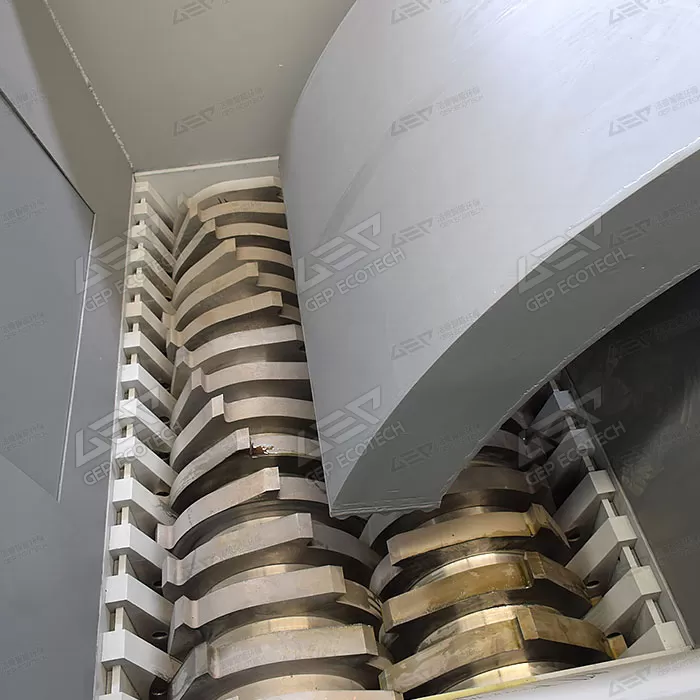 GDI double shaft shredder equipment characteristics
The crushing capacity is large, the output is high, and the working performance is stable.
The raw material of the tool is made of German alloy steel, which has a long service life and is convenient for later maintenance and replacement.
The main shaft is made of high-strength alloy steel, after repeated heat treatment and high-precision processing, it has good mechanical strength, fatigue resistance and impact resistance.
The integral tool box design has greater strength and high stability.
The GDI twin-shaft shredder has undergone many trials and can perfectly shred cardboard tubes of different sizes, waste newspapers, corrugated paper, hard cardboard, A4 paper, cartons, etc. If you also need cardboard tube crushing, please contact us to learn more about this equipment!