We all know about domestic waste, but what does it include? Domestic waste includes: residential garbage, sanitation waste, wet garbage and urban garbage. Every day, people will throw the daily life garbage into the garbage can, then collect it and take it to the nearby garbage collection place. At a certain time, there will be sanitation workers to transport these domestic garbage to the garbage disposal center, and then centralized disposal. Plastic bottles, waste textiles, waste paper scraps, waste leather, metal and so on can be recycled. The domestic waste shredder is the very important equipment in the waste disposal.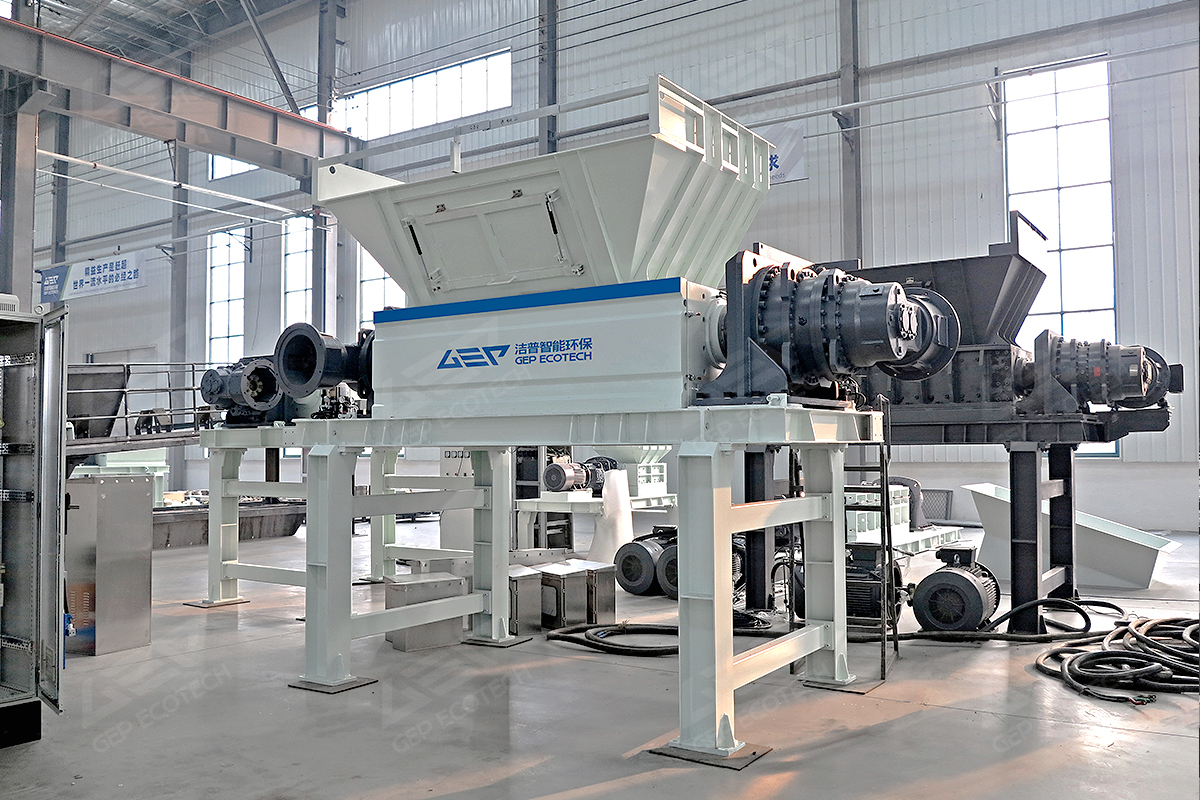 Domestic waste disposal generally includes incineration, landfill, cement kiln collaborative disposal, resource regeneration and so on. Before the disposal of domestic waste, whether it is incineration or landfill or resource reuse, the raw materials must be shredded, which is an indispensable link. GEP ECOTECH has rich practical experience for the disposal of domestic waste.
GEP domestic waste shredder uses the principle of shearing and tearing between two relatively rotating cutters to crush materials. "Double motor + double planet reducer" is adopted with strong power and high stability. It is often used in the field of environmental protection, such as municipal solid waste disposal, resource regeneration, waste incineration pretreatment and so on. The equipment has the characteristics of low speed and high torque, strong shear force, good tearing effect, low noise and good stability. It is widely used in the crushing and disposal of industrial waste, waste tires and plastic wastes, industrial hazardous wastes, packaging barrels, paper mill ropes, large pieces of garbage, biomass straw, agricultural and forestry wastes, leather and fabric leftovers and other materials.
If you want to know more about the domestic waste shredder, please feel free to contact us, we will give the professional suggestion or make the disposal solution for you!