What is hard plastic?
Hard plastic waste is generally understood as particularly hard, bulky plastic residues, the following are common forms and types of hard plastics in industry and households.
Buckets, cans, barrels
Vat, Fruit Box, Folding Basket
Composters, garden furniture, watering cans
Sandbox toys, toy cars, hangers
Plastic trays, containers, IBCs
big box, window frame
luggage, child seat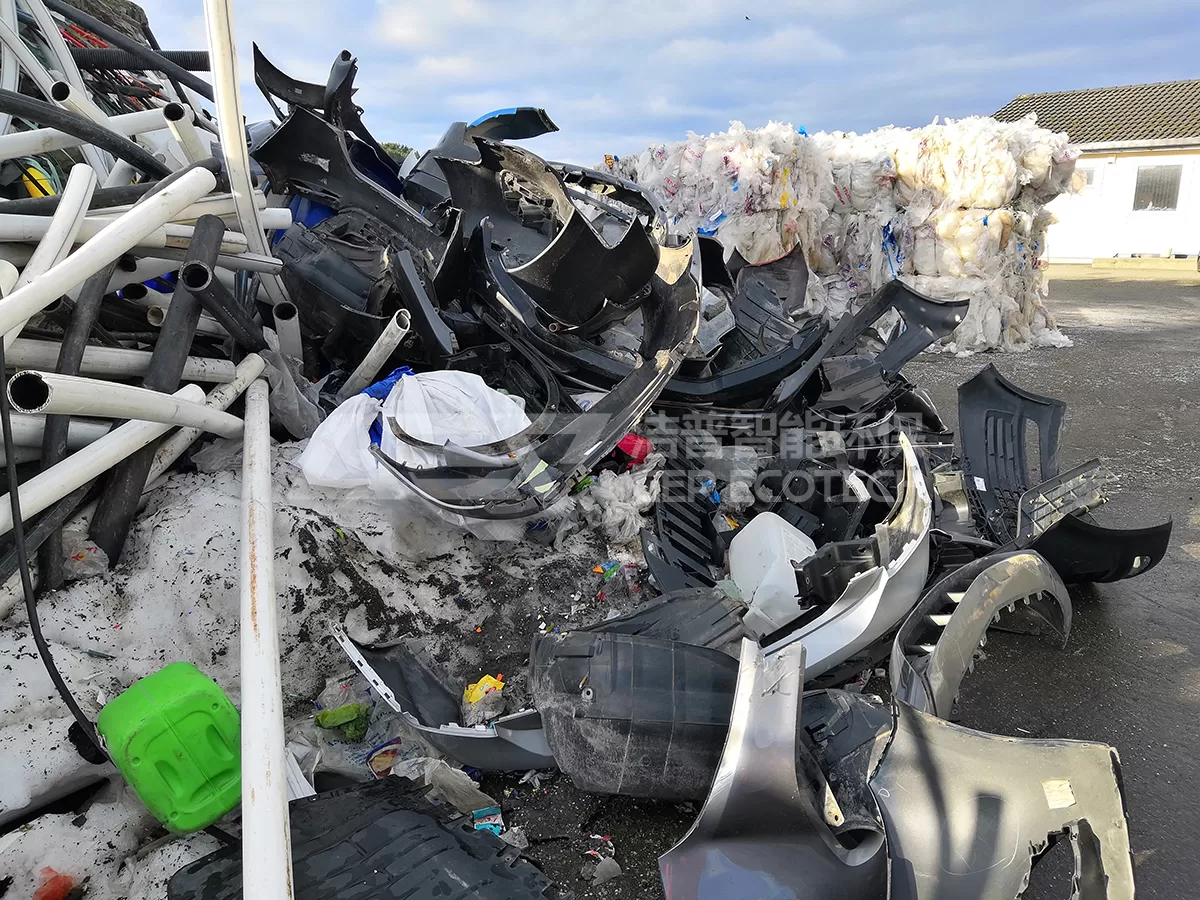 Waste hard plastics are often mistakenly discarded at random, or incinerated to generate energy. In this way, they lose their recycling potential. A better solution is to recycle hard plastic. The first step towards sustainable processing is shredding with a plastic crusher to produce high-quality recycled material. So what kind of crusher is used for hard plastic processing? Let's take a look below.
Hard Plastic Crusher Recommended
GSE series is the third-generation enhanced s GSE single rotor fine crusher that GEP ECOTECH launched on the basis of the original single-roll crusher, after continuous improvement and optimization according to market feedback and customer needs. Let us briefly understand its advantages.
1.Leading hydraulic pusher
The redesigned hydraulic pusher not only improves power transmission and pushing speed, but also effectively avoids material blockage and internal wear. This specially designed device creates approximately 35% of the space in the cutting chamber.
2.High-efficiency V-rotor design
This series of crushers are designed with high-efficiency V-shaped rotors. The hydraulic station is closely combined with the shredding chamber, which saves space and protects the hydraulic station. It is also easy to replace and maintain.
3.Super stability
The whole machine is welded by a special welding process, which can greatly improve the stability of the whole machine and can effectively prevent splashing.
At the same time, the GSE series has all the advantages of other crushers, including specially designed rotor knives and knife holders, outboard bearings, and convenient and advanced intelligent control systems.
Let's take a look at its performance in crushing hard plastic!
In addition to the excellent GSE single rotor fine crusher, our company can also provide overall solutions and equipment for hard plastic recycling. Successful projects are spread all over the world, and its production process and products have been recognized by our customers. GEP ECOTECH adheres to the shared business development concept, continuously optimizes production processes and improves product quality. If you want to know about hard plastic crushers or other recycling machine, please contact us.