In GEP's business scope, waste tire recycling is always take a big ratio in the entire solid waste recycling, we have provided many customers waste tire recycling solution over the world and enjoy good reputation among our customers, so why GEP waste tire recycling machine has excellent performance, let me introduce you the features of GEP waste tire recycling machine.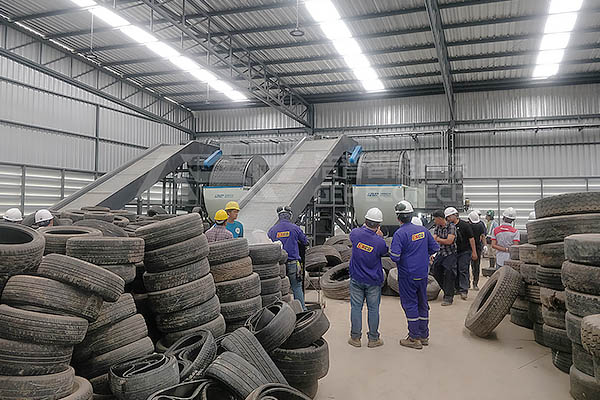 First, we can provide complete waste tire recycling solution. No matter you need a single machine, or you need tire strips, tire chips, tire particles, or tire powder, we can recommend very accurate solution based on your project demand, to ensure achieve the required data.
Second, Gep waste tire shredder has many patent technique, to ensure the good quality, such as the Integral shredding chamber design, stable and reliable, Independent removable fixed cutters, strong wear resistance,the spindle has high strength, strong wear resistance and impact resistance.Imported bearing, mulch-combined seals. The good machining and good quality make Gep waste tire recycling machine in excellent performance.
Third, In order to make the waste tire shredder work more stable, low fault and high efficiency, GEP researched GI intelligent system which can greatly improve the solid waste performance. The integrated intelligent control system connects all the single intelligent control systems to the intelligent control host through industrial Ethernet, making it a whole network system, realizes the decentralized control of the equipment and the monitoring and intelligence of the entire production line through PLC. Control: When a certain equipment in the production line fails, the system can not only promptly report the alarm, but also the system can automatically shut down the associated equipment step by step according to the production process, to avoid further damage to the equipment.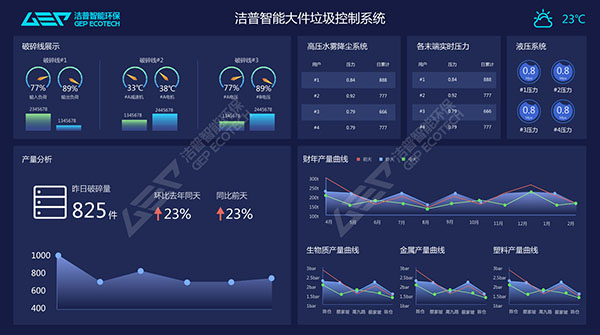 Fourth, we can dispatch engineer all over the world to help installation and maintain, this can ensure the shredder performance more stable.
Because these features, we can ensure good quality waste tire shredder, easy operation, good after-sales service. This is also the reason that customers choose GEP waste tire recycling machine.