Mattresses are generally made of springs, sponges, latex and other materials. The efficiency of manual decomposition is low. It takes at least tens of minutes for an old mattress to be crushed. If the discarded mattress enters the bucket on the top of the bulky waste shredder for crushing, it only takes ten seconds to be easily crushed. That's why use a bulky waste shredder to crush the mattress.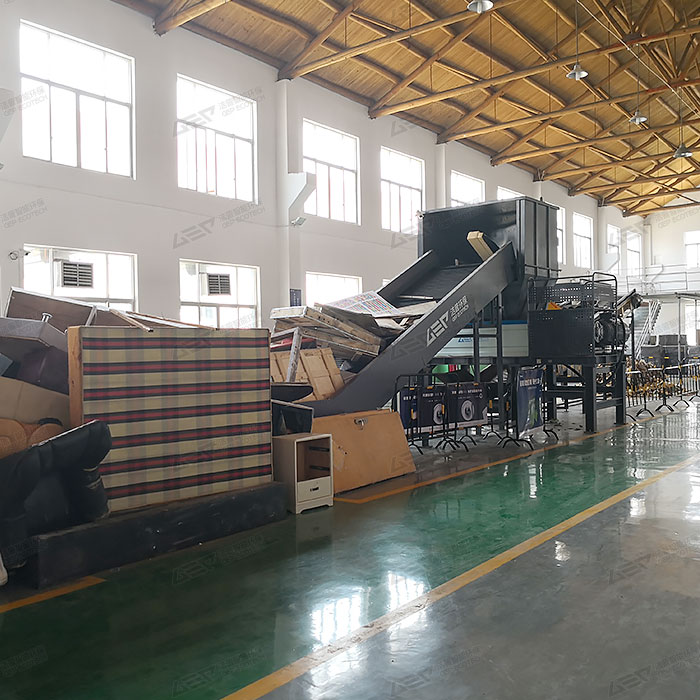 How does the bulky waste shredder crush the mattress?
A dilapidated mattress was placed in the "big mouth" of the large garbage shredder. After a smashing sound, the exit at the other end of the machine kept "spitting out" sponges, rags, spring etc. Through the crawler at the exit, the crushed garbage is sent into the truck compartment parked next to it... This greatly improves the handling rate of bulky garbage, making transportation more convenient and processing more efficient.
GEP ECOTECH has rich and reliable experience in crushing mattresses, realizing resource regeneration and creating value. If you have any questions about the crushing and disposal of bulky waste such as mattresses, please contact GEP ECOTECH immediately!