The domestic waste shredder is suitable for crushing waste paper, electronic waste, waste household appliances, kitchen waste, etc. the equipment has the advantages of environmental protection and energy saving, low noise, low dust and low maintenance cost. The domestic waste crusher can effectively deal with all kinds of solid waste; after crushing, the material discharge particle size is uniform, which meets the size requirements of waste incineration power generation.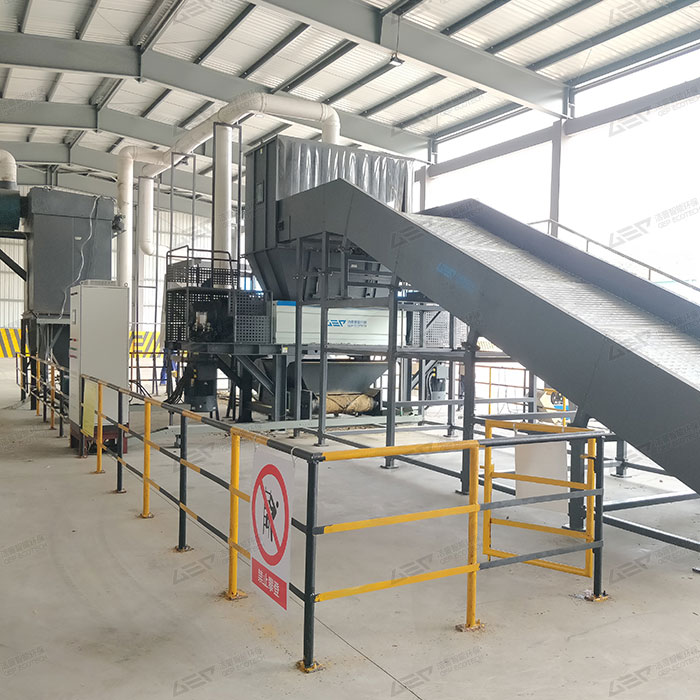 The cutters used in the domestic waste shredder is made of special materials, which is matched with the structure of the crusher to ensure the crushing efficiency and service life, so that the broken materials such as stones can pass through the crushing cutter box without damaging the equipment itself. It is suitable for all types of garbage and waste: garbage crushing equipment has been widely used in Europe and America. The shredder is divided into single shaft and double shaft, fixed type and mobile type. The processing capacity ranges from 10 to 60 tons / hour. It is one of the effective ways to deal with the municipal solid waste, and it is also an important link to carry out the project of garbage disposal and resource utilization.
At present, domestic waste can be generally divided into four categories: recyclable waste, kitchen waste, hazardous waste and other garbage.
GEP domestic waste shredder produced pays attention to the performance of details in design and production. It adopts double motors with double planetary reducers, with strong power and stable operation. It has the characteristics of high shear force, good tearing effect, low noise and good stability. It is often used in the field of environmental protection, such as municipal solid waste disposal, resource regeneration, waste incineration pretreatment and so on.