Waste sofas, mattresses, furniture, garden waste are bulky waste. Because of their large volume, these large pieces of garbage have to be broken and disassembled by a garbage shredder before recycling or disposal. Now there are more and more bulky waste shredder, so what are the performance of large garbage crushers? Let's talk about it by GEP ECOTECH.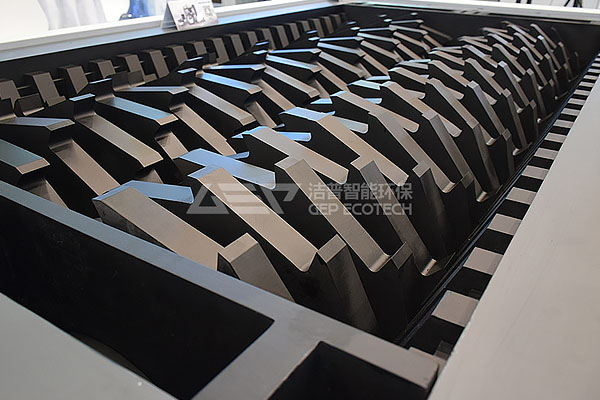 Bulky waste refers to the waste that weighs more than 5kg or has a volume of more than 0.2m3 or a length of more than 1m and needs to be disassembled for reuse or treatment. Definition of bulky waste: it usually refers to solid waste with large volume, such as waste sofa, industrial pallet, decoration waste, which is not easy to collect, transport and reuse.
GD series double-shaft shredder is to break the material by using the principle of shearing and tearing between two relatively rotating tools. The "double motor + double planet reducer" is adopted, which has strong power and high stability. It is often used in the environmental protection fields such as municipal solid waste disposal, resource regeneration, waste incineration pretreatment and so on. The equipment has the characteristics of low speed and large torque, and has the characteristics of large shear force, good tearing effect, low noise and good stability.
There are GH series double-shaft shredder and GP series primary to deal for buly waste. GEP ECOTECH is specialized in producing all kinds of large garbage crusher equipment, which can be customized according to the needs of customers. If you want to know more or buy our equipment, you can call the hotline or consult on the website, we will answer for you in detail, GEP ECOTECH, welcome to visit.