Our company GEP is a very professional in waste tire shredding and recycling. Waste tire is a problem that desperately needs to be solved.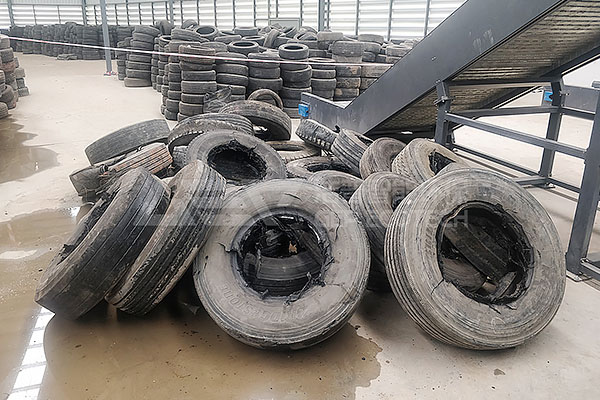 Why waste tire has value of recycling?
After shredding, the final waste tire piece is around 5cm. The shredded waste tire can pyrolyse as boiler fuel, which is used in power plants to generation electricity.
After processing, the waste tire become into rubber powder:
Size between 8-20 mesh:it is mainly used in runway, road cushion, mattress, lawn, paving elastic layer, sports venue paving, etc.
Size between 30-40 mesh: it is mainly used in the production of reclaimed rubber, modified rubber powder, paving, production of plywood, etc.
Size between 40-60 mesh: called fine rubber powder. It is mainly used in rubber filling, plastic modification and so on.
Size between 60-80 mesh: called super fine rubber powder, mainly used in automobile tires, rubber products, building materials, etc.
What can GEP do?
GEP has advanced technologies and reliable products. We can not only provide shredder, but also make overall waste tire processing solution.