The GD3 double-shaft shredder is a optimal and small universal shredder for shredding waste for small business or personal use. Productivity capacity up to 200 kg per hour. The ability to recycle paper, discs, magazines, metal, office equipment and other types of waste in small quantities. Ideal for small private and budget organizations.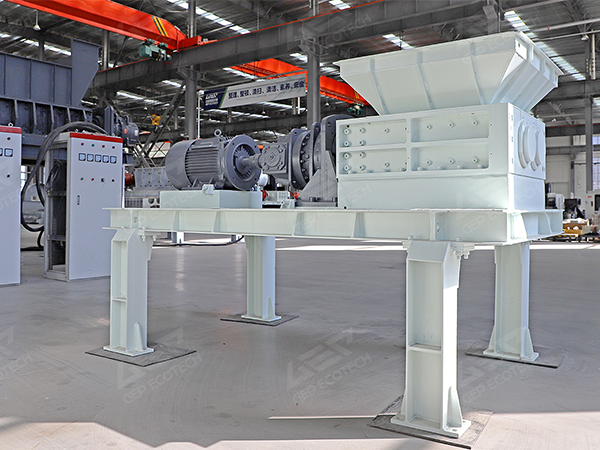 GEP Ecotech - Lead Manufacturer of Industrial Shredder
We GEP Ecotech, has tremendous experience in the production of industrial shredders for processing solid waste both for Waste Management & Recycling Organization and enterprises that processing their own waste in small quantities. GEP Ecotech's experience in the production of industrial shredders is more than 10 years, which allows us to say that choosing us as your supplier of this equipment, you choose reliability and quality.
GD3 universal double-shaft industrial shredder
The offered model GD3 double-shaft shredder is optimal for companies that need to shredd waste themself, as well as for enterprises engaged in the processing of municipal solid waste in small scale. The shredder is compact and easy to transport when needed. Also, this industrial shredder can be equipped with a conveyor, magnetic and other cleaning separators.
Various waste shredders are available
Industrial shredders manufactured by GEP Ecotech are complexes of specialized, technological equipment that allow you shredding and recycling of various solid wastes economically: wood, paper, cardboard, plastics, glass, ties, metal, household waste and other waste, depending on your needs. Contact us and we will offer you the best solutions at affordable prices and quality.