Random discarded waste tires, turned into "black pollution ". How to dispose of waste tires has become a topic that countries attach great importance to. GEP tire recycling production line is a star equipment for recycling waste tires. After crushing and sorting waste tires, the next disposal process is carried out.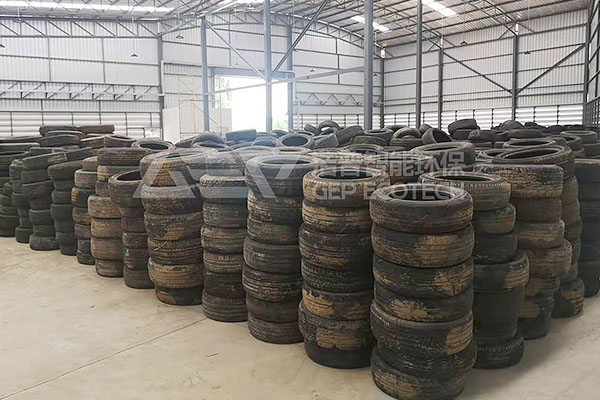 GEP waste tire recycling production line is mainly composed ofbead wire pullingmachine, steel wire separator, GX series single shaft (fine) shredder, chain plate conveyor, magnetic separator, dust control systemand so on.
The process of waste tire recycling production line:
First, the bead wire pulling machine will pull out the bead wire of the waste tire, the tire without bead wire are fed to the double shaft shredder, the final products are tire strips after double shaft shredder, based on different use, we can design more equipment to meet demand, for example, steel separator, grinding machine and so on.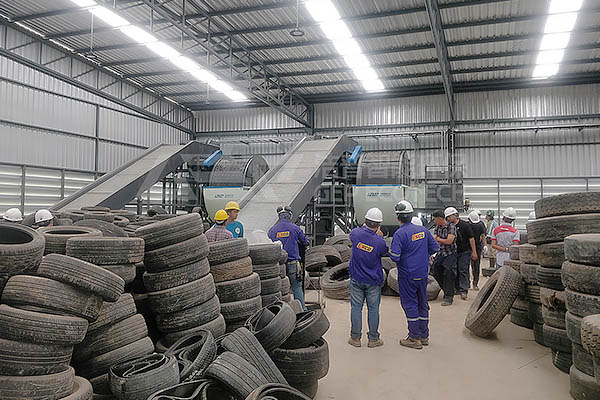 After the treatment of GEP tire recycling production line, the waste tire can be used to recycle modified asphalt, steel wire skeleton and broken steel wire. The whole production process adopts completely closed automatic continuous operation, which greatly reduces dust, noise and other pollution. Its advantage lies in the strong performance of steel wire separation crusher, hydraulic drive, high power and low energy consumption of water, the whole process of the machine using physical normal temperature treatment, no chemical reaction, greatly improve the working environment.