We often hear from customers that I want to buy a carton box shredder, but there are so many brand in the market, I don't know how to choose, could you provide some suggestion?
Yes, shredder is very common used machine during carton box recycling, so today, let me introduce the features of Gep brand carton box shredder:
1.GI patented intelligent technology, remote monitoring and diagnosis
GI intelligent technology is used to control and monitor the whole production process in real time, real-time on-line running state monitoring and centralized control, and the running data are provided to the central control center in time. The functions of automatic memory, data analysis, fault prediction, alarm shutdown, linkage control and intelligent maintenance are realized by remote diagnosis and control of production line through mobile phone APP or computer terminal, so as to form an effective early warning mechanism which can effectively reduce equipment failure rate and maintenance time, reduce maintenance and operation costs, and greatly improve the operation efficiency of the production line.
2.Integral shredding chamber design, stable and reliable
The integral shredding chamber, annealed after welding, ensures better mechanical strength. At the same time, processing by CNC machining center ensures higher processing accuracy, prolongs the service life of equipment and saves maintenance costs.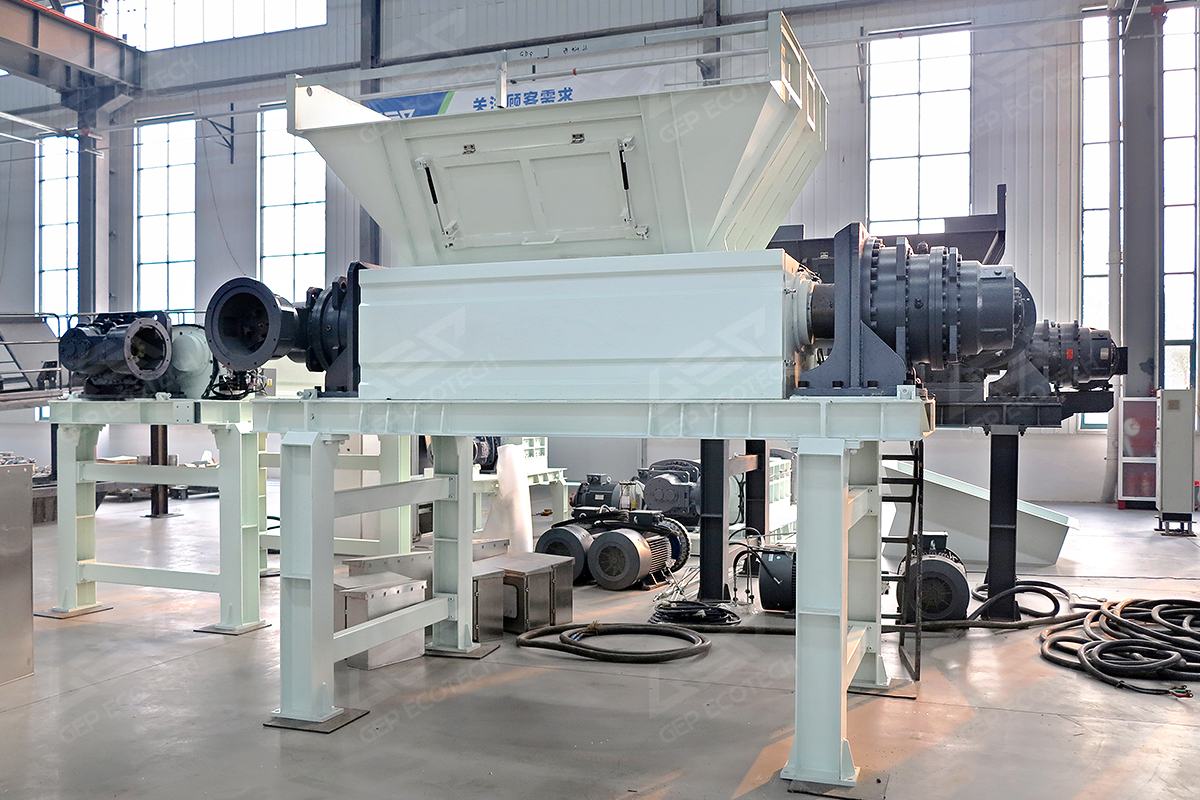 3.Independent removable fixed cutters, strong wear resistance
Each fixed cutter can be disassembled and installed independently, and can be quickly disassembled in a short time, which greatly reduces the workload of workers and improves the continuity of production.
4.Unique cutter design for easy maintenance and replacement
Cutters are made of imported alloy steel, which has long service life and good interchangeability, and is convenient for maintenance and replacement.
5.The spindle has high strength, strong wear resistance and impact resistance.
The main shaft is made of high strength alloy steel. After many times of heat treatment and high precision processing, it has good mechanical strength, strong wear resistance and impact resistance, and long service life.
6.Imported bearing, multi-combined seals
Imported bearings and multiple combined seals are adopted, which have high load resistance, long service life, dust-proof, waterproof and pollution-proof, and ensure the continuous and stable operation of the machine.
Because of these advantages, Gep brand carton box shredder enjoy good reputation among customers, welcome to call us to get your carton box shredder solution.