We often call waste tire black waste, because it will make big damage to our environment, and with the society development, more and more cars are produced and bought by people, at the same time, big amount old tires are replaced by new one, but most of the waste tires didn't been properly treated.
Waste tires that are illegally dumped or improperly stored can pose a serious threat to public health and safety, as well as to the environment. The result can be urban blight and significant costs to residents. Waste tires can serve as a nesting area for pests and a breeding ground for mosquitos which can spread encephalitis and other illnesses. Waste tires can also catch fire and release toxic smoke. So suitable waste tire recycling method is very important and urgent.
Gep has researched for long time about tire recycling, now, we have many mature programmes. After recycle tires, usually we can get several treasures: rubber, steel wire, oil, fiber and so on. Usually the rubber can be used as the material of regenerated rubber, or rubber runway, or other chemical use. Steel wire can be sold to the steel factory for smelting again. The oil can be used for electric power generation. So don't look down upon the black waste tire, it is really treasure.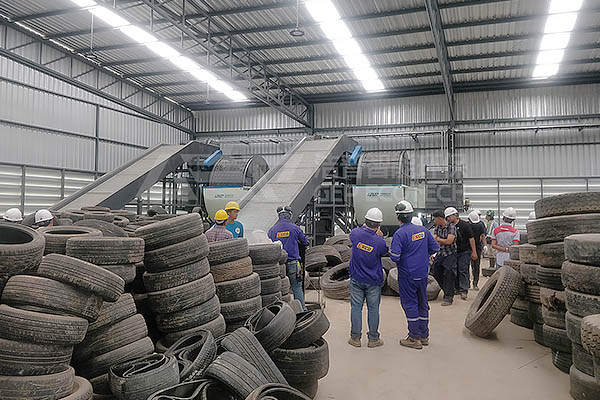 Gep Ecotech have provided many waste tire recycling solution to many customers in many countries, not only solved the local environment problem, but also created economy benefit, come to us to start the waste tire recycling treatment now.