Improper disposal of waste pe films will cause harm to the environment. Landfilling is not a long-term solution, because the current degradation cycle of plastics is generally at least 200 years. Plastic film recycling really makes a lot of sense. Some plastic film recycling machines, such as single shaft shredder for pe film, can help make the entire recycling easier.
What are the sources of waste PE plastic film?
PE plastic film is a flexible plastic with a wide range of uses, such as shopping bags, clothing bags, food bags/packaging bags, bubble films, pallet packaging, shrink packaging, paper towels and toilet paper outer packaging, airbags (packaging bags), agricultural covering films, etc. . These daily items will produce waste PE plastic film after use.
How to recycle waste PE plastic film?
Most plastic films are based on polyethylene (PE) and are suitable for recycling if they are decontaminated. Shredding is the main step in the plastic film recycling process. The recycled waste plastic film is first shredded into small pieces with a plastic film shredder, and then further washed and dried. Then, the cleaned fragments are melted and made into new products. Most waste plastic films are made into composite wood, which can also be used to make various new products, such as new bags, pallets, containers, crates, etc.
GSD single shaft shredder is ideal machine for recycling waste PE plastic film
The GSD single-shaft shredder is one of the hot-sale products in solid waste recycling market. It can handle a variety of PE plastic film such as rolls of plastic, bundles of waste plastic film, piles of plastic and so on, which can process the material to a smaller size at one time.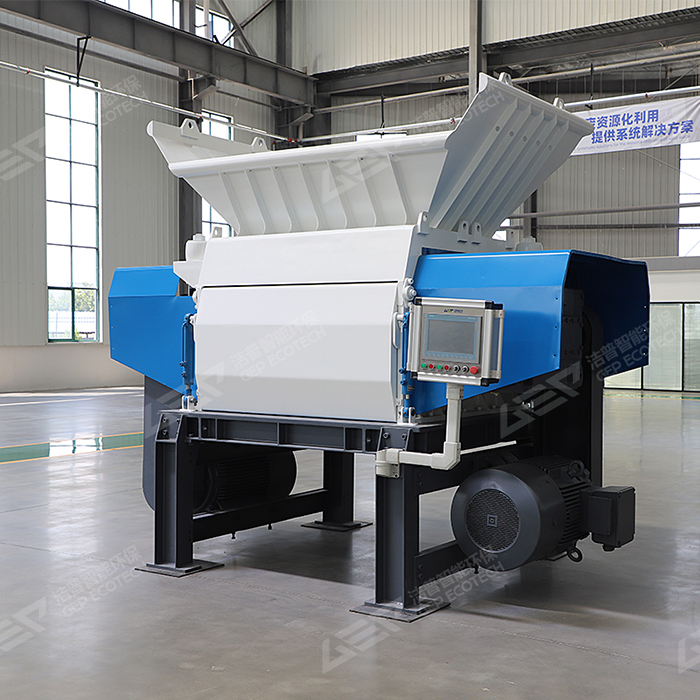 Plastic recycling is of great significance. Choosing the appropriate shredder equipment will greatly improve the efficiency of the PE plastic film recycling line. Contact us and we will provide customized design and equipment recommendations for your project!