At present, the treatment of wet kitchen waste includes anaerobic fermentation, aerobic composting, feed production, incineration and landfilling. Among them, anaerobic fermentation and aerobic composting are the mainstream treatment processes and the pretreatment requires bag breaking and shredding. Which shredding equipment is suitable for wet kitchen waste? Let's talk about it today.
GDF wet kitchen waste shredder is a kind of double-shaft shredder. It has been widely used in resource recycling industries such as urban waste sorting centers. Its working principle is to drive shafts and cutters to face each other through high-power motors and reducers, to achieve the effect of squeezing, shredding and shearing the material.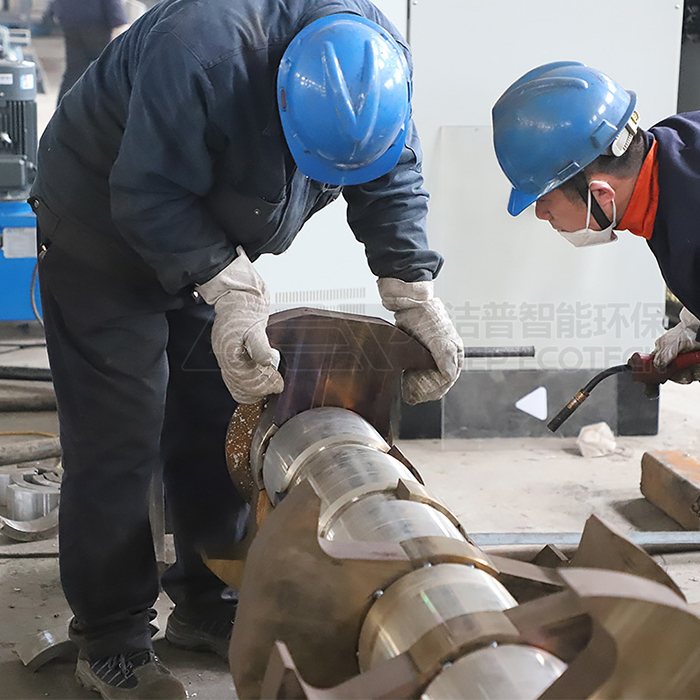 Features of GDF wet kitchen waste Shredder
Special knives for wet kitchen waste, with strong material adaptability. It adopts high wear-resistance and corrosion-resistance knives, design special knives parameters, strong material adaptability, and good crushing effect.
Multiple seal design, dustproof, waterproof and antifouling. The use of multiple bearing seals can meet the direct crushing of materials with high moisture content and solve the problem of wet garbage disposal.
The unique anti-winding device solves the problem of mixed material disposal. The wet kitchen waste materials are mixed. The unique technical design of the GDF wet kitchen waste shredder effectively solves the problem of material entanglement. The device adopts an assembled structure and low maintenance cost.
GI intelligent monitoring is equipped with a "smart brain" for the wet kitchen waste shredder. GI intelligent patented technology, multi-point monitoring, intelligent maintenance, big data analysis, realize intelligent operation and maintenance, and reduce labor costs.
The above is the wet kitchen waste shredder recommended by GEP ECOTECH for you. If you want to know more about food waste disposal, please feel free to contact us, and we will send professionals to answer you in detail!