There are many metal shredder products, and the prices of different products are different. Before choosing metal shredder, we should know the performance of metal shredder products in advance to see whether they meet their own needs. Some of the broken items are relatively large in size, so you have to buy a large metal shredder, relatively speaking, the price is slightly higher. If it is only small pieces, then you can choose a small metal crusher, the price is also cheaper.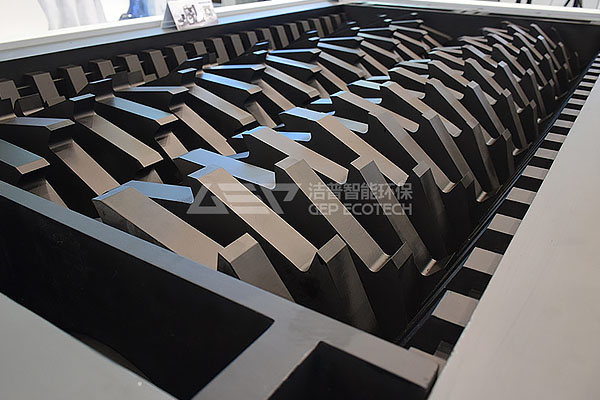 1. The whole production line is composed of feed conveyor, shredder, discharge conveyor, magnetic separator, dust removal and control system.
2. The shredded material from shredder is separated from ferrous metal and non-ferrous metal by belt conveyor with magnetic separation system, and sent out and piled by the output conveyors.
3. Non ferrous metals and non-metallic materials will be searched again by magnetic separation equipment on the conveyor, which will pick out the free ferrous metals, so as to improve the recovery rate of ferrous metals. At the same time, selecting non-ferrous metals by eddy current separator can improve the recovery efficiency.
GEP ECOTECH shredder adopts double motors with low speed and high torque to drive the cutter shaft. It has the characteristics of large crushing force, high output, low noise and good stability. If you have requirements for shredder products, please just contact us, we can make the professional disposal and the detailed quotation list for you.