Usually, during solid waste recycling, double shaft shredder is used more often usually as primary shredder, actually single shaft shredder is also been used very often. For example, plastic recycling or textile recycling, or domestic waste used for RDF, single shaft shredder is needed to shred the material to a fine size, usually about 50mm. Today, I will introduce you the single shaft shredder.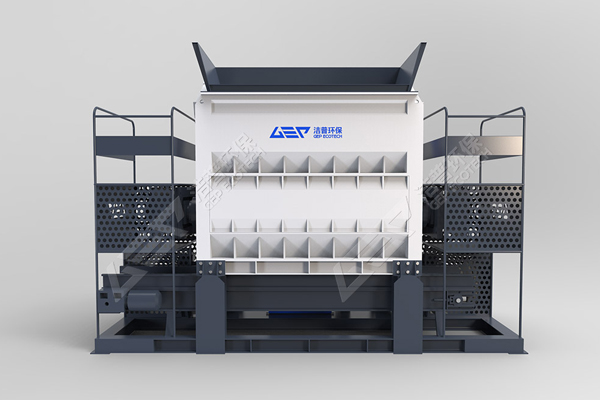 Single shaft shredder is a kind of fine shredder. It adopts single-shaft "double motor + double reducer" drive design to provide large shearing force and ensure high shredding output. Usually used in the fine shredding of solid waste, the material can be processed to a smaller size at one time. It iswidely used in resource regeneration, RDF (domestic waste derivative fuel) production, plastic recycling, garbage treatment and other fields.It has the characteristics of small discharging granularity, replaceable screen, wide material applicability and high efficiency.
At present, we have provided many single shaft shredder to customers for different use, we have customer use single shaft shredder to shred textile, to shred plastic, and to shred domestic waste for RDF making.
We have several kinds of single shredder, can design different type according to different usage. Welcome to GEP to get your single shaft shredder solution.