R & D background
Waste refrigerators (including compression and electric absorption refrigerators and ice bucket cabinets) are one of the "waste electrical and electronic articles that should be recycled" advocated by the Environmental Protection Agency. Waste refrigerators are bulky in appearance and contain a variety of recyclable materials, such as iron, copper, aluminum, plastics, rubber, electronic parts, etc., most of which can be recycled and reused as renewable resources.
The Gep mechanical waste refrigerator shredding and recycling line is mainly used to recover the refrigerators after the freon has been extracted and the compressors removed.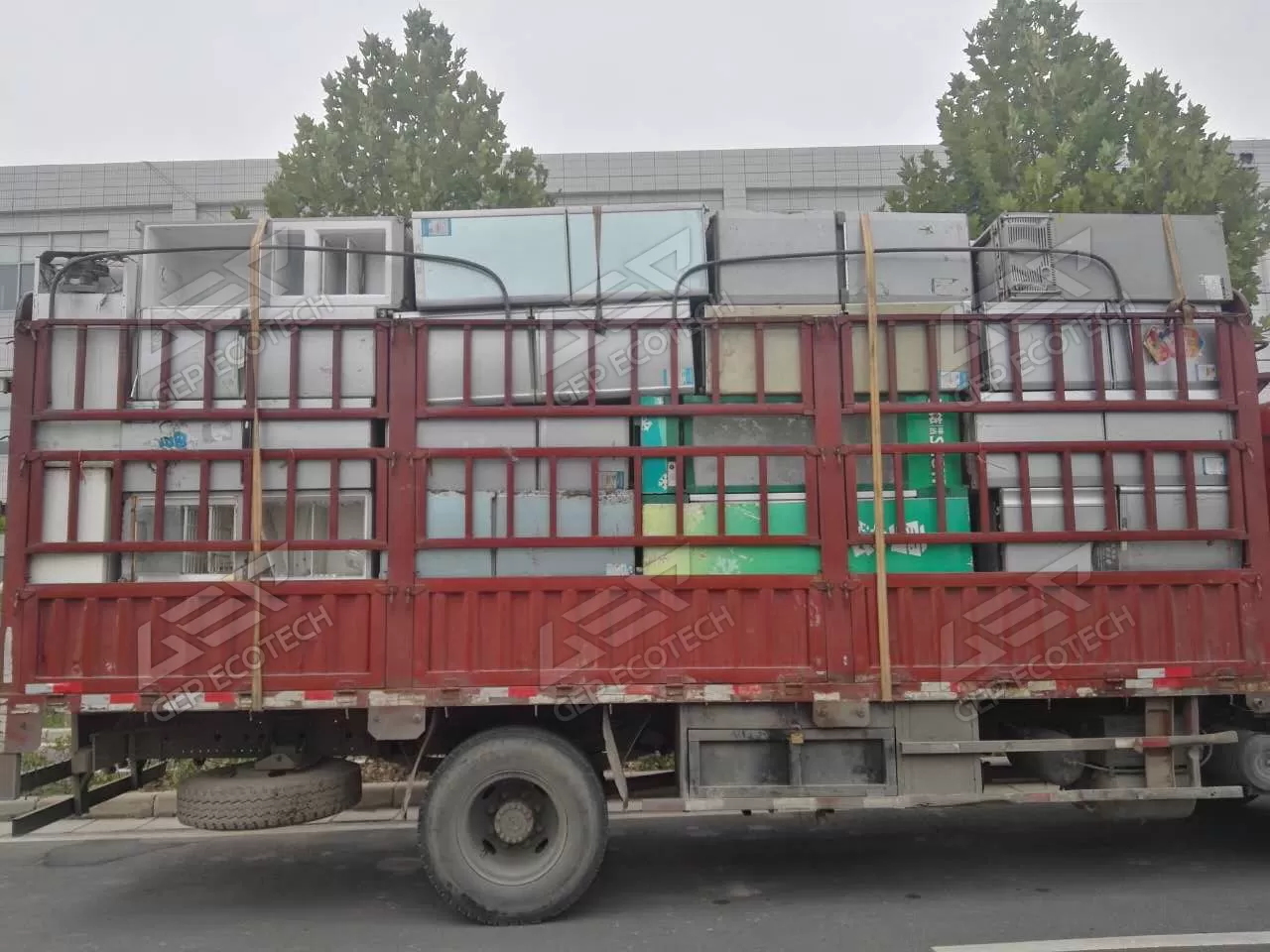 Gep industrial shredder refrigerators recycling line equipments and details

1) CE-certified double-shaft shredders etc. are used to crush the recycled refrigerators;
2) In the crushing stage, professional air separation equipment is used to process the defoaming film and dust removal;
3) Use specially designed magnetic separation equipment to effectively separate iron, copper and other metals, while eddy current separation equipment separates non-ferrous metals and non-metals;
4) The entire production line adopts centralized dust removal and activated carbon to filter the gas to realize the harmless treatment of waste refrigerators;
5) The equipment adopts PLC control and dynamic monitoring. It has the characteristics of low energy consumption, large processing capacity, stable performance, high cost performance, low maintenance cost, and good treatment effect.
The Gep mechanical waste refrigerator crushing and recycling line can be designed and manufactured according to customer needs, and can realize remote monitoring. Through customer authorization, Gep machinery can realize remote real-time online monitoring, and can adjust the working parameters of the equipment in time to help customers better use and maintain Equipment, fully realize the use value of equipment for customers.
Gep industrial shredder refrigerators customer site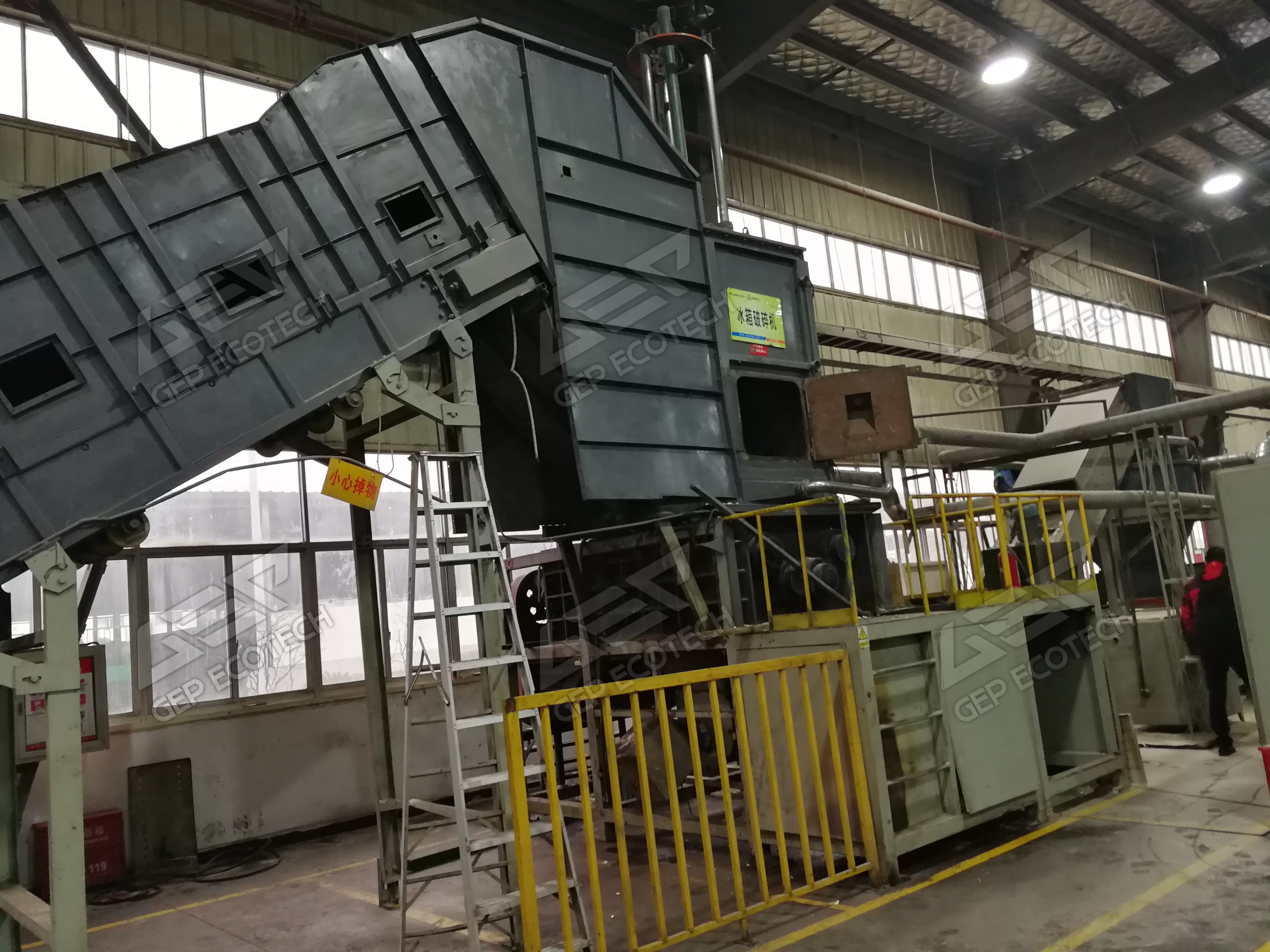 Material sorting effect: the recovery rate of iron is greater than> 98%;
Plastic recycling rate> 97%;
The proportion of foam contained in the plastic is ≤1.5%.
The proportion of plastic contained in the foam is ≤3%.