A pallet is a flat transportation structure for transporting goods, generically, pallets are made of wood, plastic, metal, paper and other recycled materials. Due to its large size, the pallets are also called bulky waste.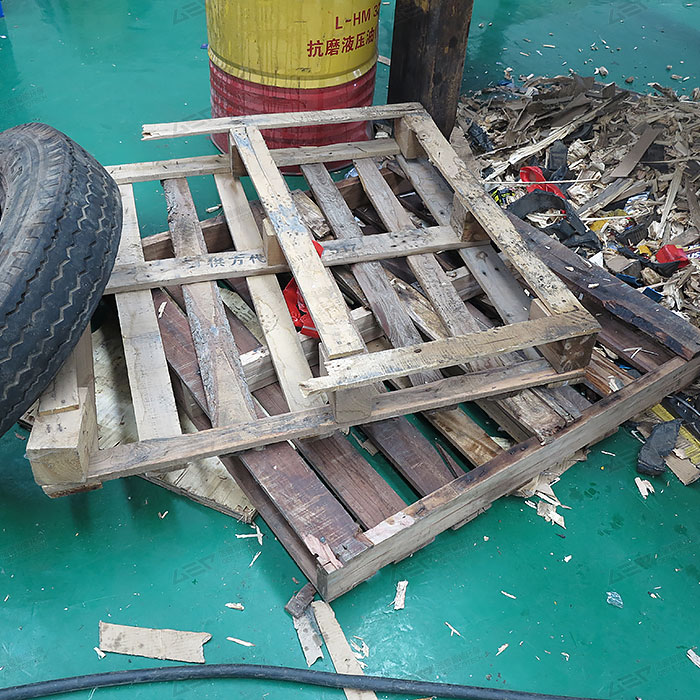 Recycling your pallets using an industrial shredders is the most environmentally friendly way to convert your damaged pallets & re-processing waste into new products and GEP ECOTECH bulky waste shredder is ideal heavy duty industrial shredder for pallets.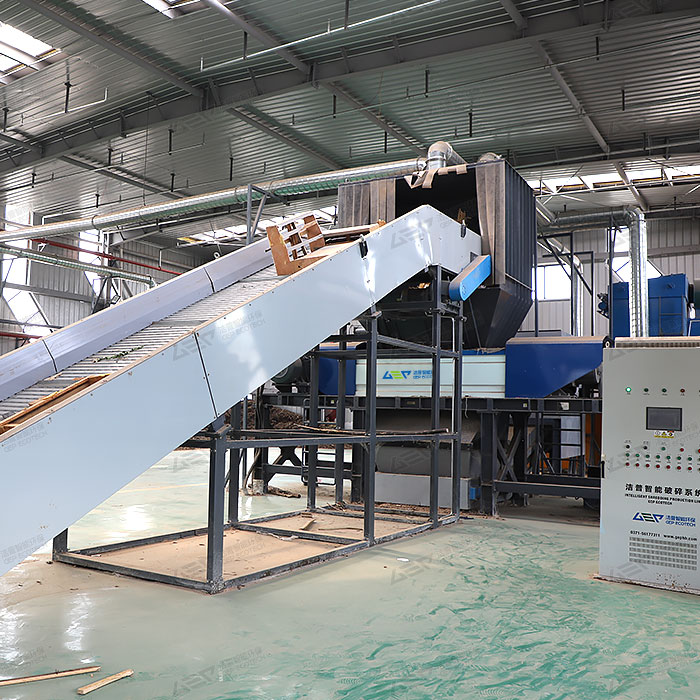 The GEP bulky waste shredder for pallets uses German materials to make knives, which are strong and wear-resistant, and have high crushing efficiency. The screen is convenient and simple to disassemble, the size of the crushed material is controlled by the screen, and the material is discharged evenly. Reasonable structure design, convenient and quick maintenance and replacement of parts, saving maintenance time. It is mostly suitable for crushing large-volume materials such as wood pallets, plastic pallets, sofa, furniture.
GEP bulky waste shredder for pallets Shreds pallets efficiently
Depending on the customized cutter of the GEP bulky waste shredder for pallets , throughputs of 1m³/h up to 60m³/h may be reached. The material is removed by conveyor belt, iron separator or dust suppression system, depending on the required solution.The granulate size will range from 200 to 300 mm depending on the diameter of the screen.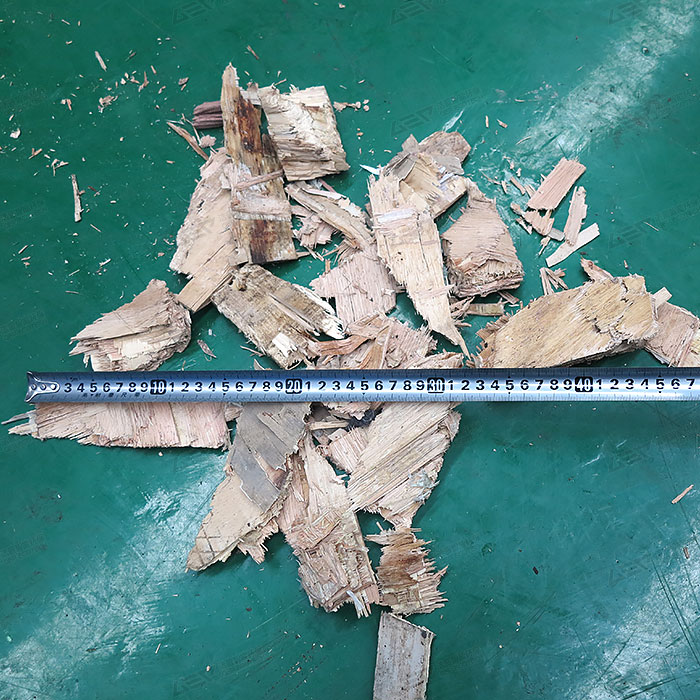 Performance characteristics of GEP bulky waste shredder for pallets
(1) Optimize the structure of the whole machine, and the overall tool box design
(2) High-speed imported bearings, multiple seal structure
(3) Intelligent monitoring technology, visual data monitoring
(4)Independent and removable fixed knife, flexible and convenient maintenance
GEP ECOTECH shredding technology offers reliable and customised complete solutions for the shredding of pallets. Do you have any questions or would you like to receive a personalised quote? Call us on+86-15838176062 or send an e-mail to sales@gepecotech.com.