During industrial production, everyday there are many steel drum will be made, for example, the gas oil is packed by steel drum, the paint is also packed by steel drum, when the gas oil or paint is used out, the empty steel drum is a problem, it not only take large place, but also pollute the environment, also if some of the steel drum is to take dangerous and toxic material, it will have big damage to our living environment. So a suitable way to deal with the steel drum is important.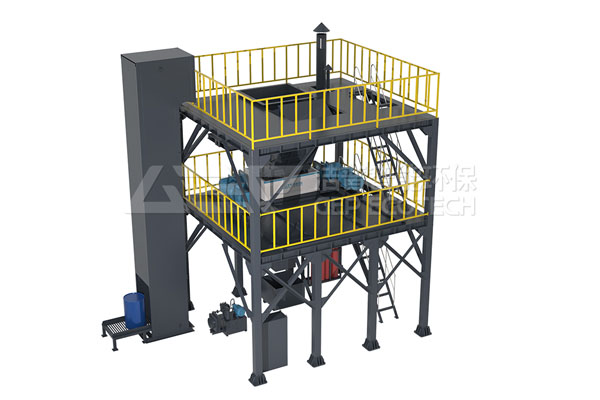 GV Intelligent tower type hazardous waste shredding station is a set of intellectualized, modular and one-stop hazardous waste pre-treatment plan independently developed by GEP according to the characteristics of hazardous waste disposal, which integrates lifting system, storage bin, safety protection system, crushing system, fire fighting system, intelligent control system and maintenance system. The system can not only provide professional intelligence for customer, but also combine with professional fire company to design a high-quality fire control system , at the same time professional design and treatment have been done in the aspects of anti-corrosion, anti-leakage and explosion protection of equipment, so as to realize the safety control in the whole process from feeding to tearing and ensure the efficient and stable operation of the shredding line.
If you want to buy a steel drum shredder, welcome to call us, we can provide suitable solution.