With the change of environment, more and more bulky waste need to be treated and recycled. Due to the large volume, bulky waste need to be broken before recycling, so many environmental sanitation companies and treatment plants will buy bulky waste shredder equipment to improve the transportation efficiency of large pieces of garbage. How much does a good quality bulky waste shredder cost? As a professional manufacturer, GEP ECOTECH will explain to you.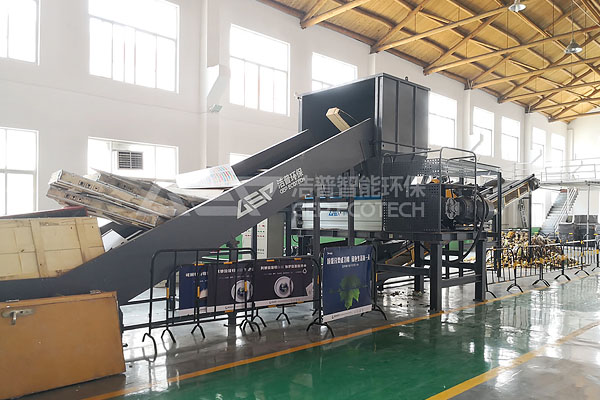 Now there are many manufacturers producing bulky waste shredder. Due to different factors such as product performance, quality and region, the prices are not the same. Before purchasing equipment, we should not only pay attention to the price of large garbage crusher, but also pay attention to the quality of bulky waste shredder. Only when the product quality is good, the operation efficiency will be high and the service life will be long.
The bulky waste shredder varies according to the performance and model. GEP ECOTECH produces a variety of bulky waste shredder. According to your different needs, the products and equipment used are not the same, and the price of each product is not the same. However, GEP ECOTECH guarantees that every bulky waste shredder equipment produced has passed the strict inspection, ensuring that every customer uses high-quality garbage crusher products.
GEP ECOTECH products are steadily marching into the national market. The quality of products and service has become a sharp weapon of GEP. By purchasing directly from manufacturers through the network, you can get the most cost-effective products and services. Your trust and support are the driving force for us to provide you with high-quality products and services.