Solid waste is the things that produced during our daily life, for example, we throw the old sofa when it was worn, the waste produced in the kitchen, the clothes that we didn't wear anymore, the tree branch on the street, and many other kinds of waste produced in the industry, for example the tire, the paper, the plastic, the steel drum and so on. When we treat these solid waste, a solid waste shredder is an necessary machine during the treatment, no matter to reduce the solid waste volume or to recycle the waste. During all the solid waste shredder, double shaft shredder is the most common used, so how is the shredder work?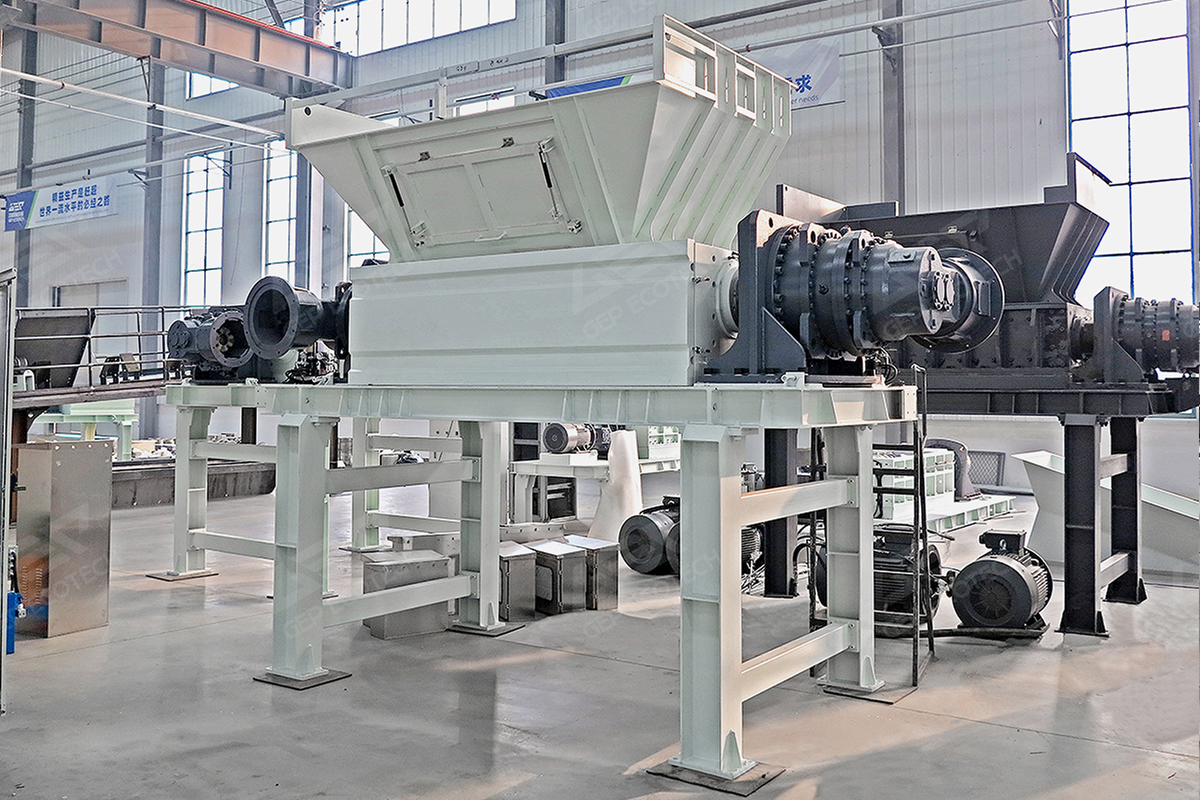 GEP double-shaft shearing crusher uses the principle of shearing and tearing between two relatively rotating cutters to crush materials. Using "double motor + double planetary reducer", the power is strong and the operation stability is high. It is often used in environmental protection fields such as municipal solid waste disposal, resource regeneration, waste incineration pretreatment and so on. The double shaft shredder has the characteristics of low speed, large torque, large shearing force, good tearing effect, low noise and good stability.
Double shaft shredderis widely used many industry, for example bulky waste, crops straw, agricultural waste, Industrial waste, waste tire, plastic waste, metal waste, paper mill waste, plastic packing barrel,Industrial hazardous waste, electronic wastes, leather/fabric scraps. GEP Ecotech has provided many shredder solution on the above industries, if you have any idea on the solid waste recycling, please contact us, we can provide professional solid waste shredder solution.