HDPE(High Density Poly Ethylene) is a very common raw material for plastic products. Thanks to its high density, high strength, impact resistance, and high temperature resistance, HDPE is used in various plastic shopping bags, pallets, pipe, containers, cutting boards, wear plates and many more. HDPE can be seen everywhere and recycling is simple, it is accepted by most recycling centers in the world.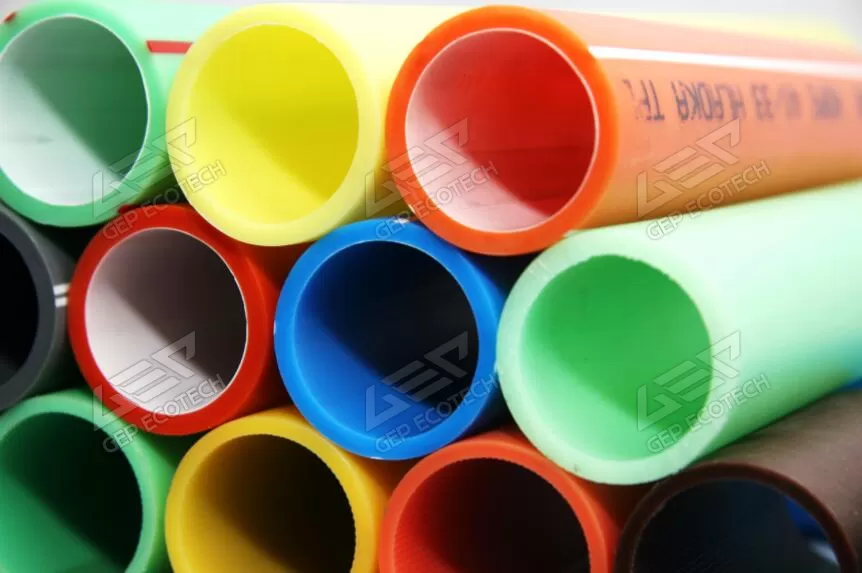 HDPE Product Recycling Rrocess
Sorting and cleaning HDPE products: removing other wastes and impurities in HDPE can reduce the pressure of subsequent processing, reduce risks and improve recycling efficiency.
Shredding: use an industrial-grade double-shaft shredder to shred the HDPE to 10-20 cm, then use a single-shaft shredder reduce the shredded material to about 5 cm.
For materials containing PE, PV and other plastics, they must be sorted again. Through flotation, color sorting and other processes, different plastics are classified into categories for subsequent processing.
Re-formed into plastic pellets: The shredded plastic is melted at high temperature and then cooled to make recycled HDPE pellets for sale.
Benefits of Recycling HDPE
Environmentally friendly, HDPE is not biodegradable, discarding it everywhere causes huge pollution.
With huge economic benefits, the price of R-HDPE continues to rise, and investors have obtained more economic returns than ever before.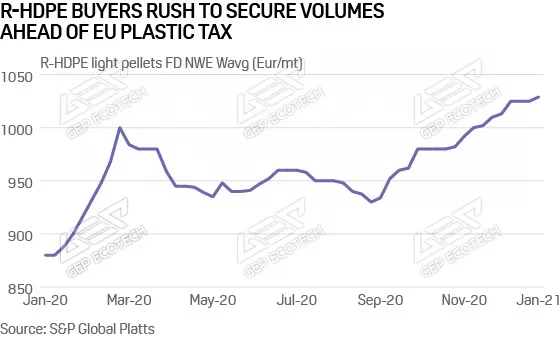 R-HDPE Light Pellets Price Trends in 2020
Special Reminder
The above process flow is for reference only. For any specific project, you need to contact us for detailed information and quotation.
HDPE has high strength and high hardness, you should not use cheap equipment to handle it, otherwise it will bring huge potential risks to your project.
About GEP Ecotech
GEP Ecotech is a private company dedicated to providing solid waste recycling and disposal equipment and whole solutions. We have extensive experience in plastic and tire recycling, biomass energy utilization, municipal solid waste and construction & demolition waste disposal. We design and manufacture industrial shredders, crushers and sorting equipment, and cooperate with industry leaders to provide customers with durable, reliable, cost-effective waste management solutions.