The bulky waste shredder hydraulic uses hydraulic system as the power to crush bulky waste such as sofas, mattresses, furniture, pallets, large iron buckets, etc. It has a good crushing effect on soft and hard bulky waste. Compared with traditional shredder equipment, the hydraulic bulky waste shredder equipment has the advantages of lower noise, stable performance, and energy saving, etc.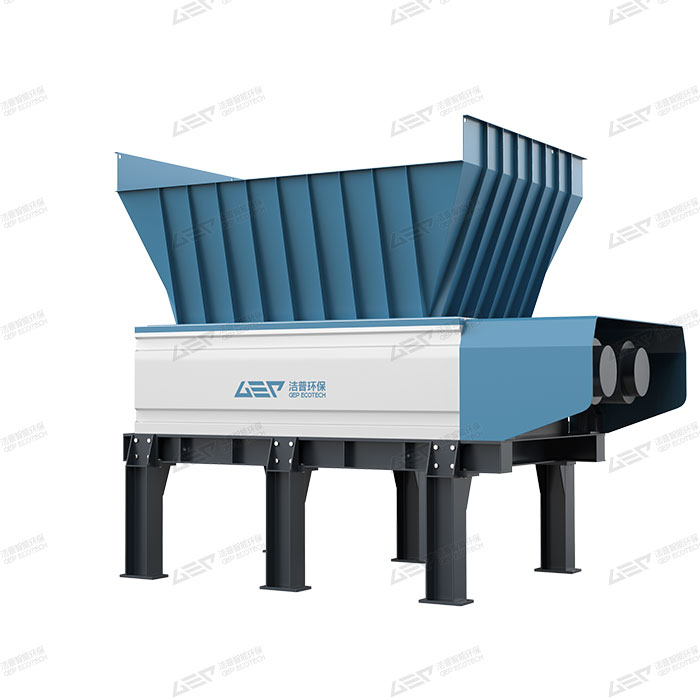 The GP series double shaft primary shredder for bulky waste was designed and manufactured by GEP ECOTECH, is one of the most popular bulky waste shredder hydraulic on the market, let us see what advantages it has?
1. GI intelligent patent technology, remote monitoring and diagnosis
2. Imported low-speed, high-torque hydraulic motor
3. The fixed knife is independently detachable and has strong wear resistance
4. Unique tool design, easy to maintain and replace
5. The main shaft has high strength, strong fatigue and impact resistance
6. German high-quality bearings, multiple sealing structures
The bulky waste after crushing by bulky waste shredder hydraulic has a uniform particle size, which is convenient for terminal disposal such as transportation, transfer, resource regeneration, incineration and power generation. If you want to know more, please consult us!