Following the delivery wave in November and December 2021, a number of solid waste disposal projects in which GEP has participated were successfully put into operation in Jiangsu, Zhejiang and Macao at the end of last year and the beginning of this year.
Jiangsu Bulky Waste Disposal Project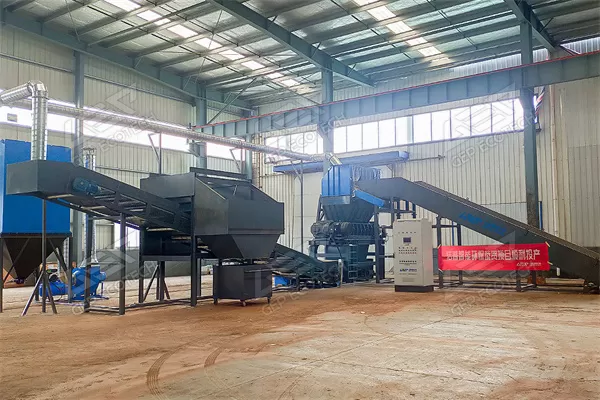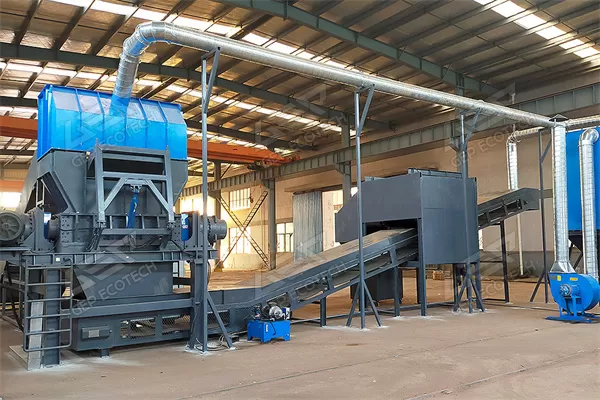 Project Address: A large waste disposal center in a high-tech zone in Jiangsu
Disposal materials: waste furniture, sofas, wardrobes and other bulky waste
Capacity: 20-30 tons per day
Main equipment: double-shaft bulky waste shredder, self-unloading iron remover, chain conveyor, belt conveyor, pulse dust collector, intelligent centralized control cabinet
Project advantages:
1. Double-shaft bulky waste shredder with strong power, high shearing force, high stability, high crushing efficiency, good capacity reduction and long service life
2. With the support of the intelligent control system, it is possible to control the operating status of the production line equipment, saving labor costs and improving production efficiency.
3. Equipped with pulse dust collector, with strong dust cleaning capacity and high purification efficiency; low dust environment, which not only meets the national environmental protection production requirements, but also facilitates the health of site staff.
Zhejiang hazardous waste drum disposal project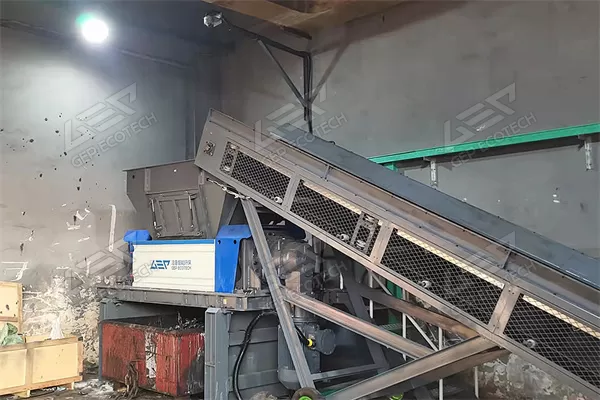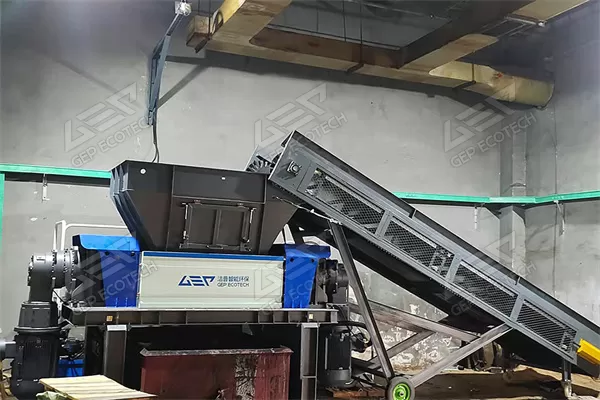 Project address: a hazardous waste disposal center in Zhejiang
Materials: 25L iron and plastic drums (empty, some with wall hanging material), flexible materials (rags, gloves, tonnage, woven bags, etc.), 10% 200L iron and plastic drums (empty, with wall hanging material)
Capacity: 1-1.5 tons/hour
Main equipment: double-shaft shredder, belt conveyor, intelligent centralized control cabinet
Project advantages:
1. This project is a general contracting project and the scope of work includes the manufacture, packaging, transportation, loading and unloading, installation, commissioning, training and after-sales service of the shredder
2. In view of the use of the process, there are acid and alkali corrosive materials and volatile flammable gas materials, so the equipment has done special treatment to ensure the safety of the whole process from feeding to shredding prevention and control and stable operation.
3.for material shredding and shredded material limit value is better than other manufacturers of the same type of equipment.
Macao Waste Tire Disposal Project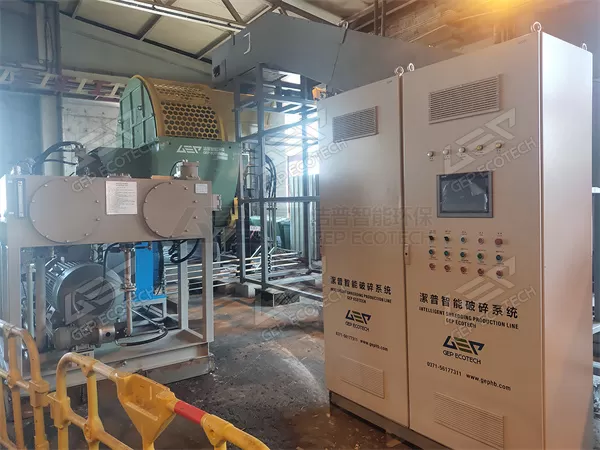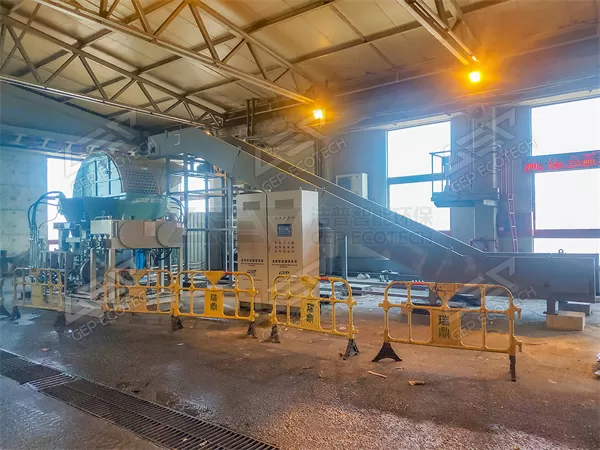 Project address: Macao Waste Incineration Centre
Disposal material: waste tires
Capacity: 2-3 tons/hour
Main equipment: Double-shaft tire shredder, tire drawing machine, chain conveyor, belt conveyor, intelligent centralized control cabinet
Project advantages:
1.The double-shaft tire shredder adopts a hydraulic drive system with imported core hydraulic components to guarantee the stable operation of the equipment for a long time; the whole power system is designed for low speed and high torque, with strong crushing capacity.
2. from performance design, quality control to on-site installation and commissioning have reached a high level, benchmarking with major international brands.
3. The scheme is adapted to local conditions, the layout of the production line is compact, the whole line is highly intelligent, and the project output has achieved the expected economic and social benefits.
In the past 2021, favorable policies came one after another, but the comprehensive utilization of solid waste still has a long way to go. GEP ECOTECH is also deeply responsible, and will build on its past achievements, pioneer innovation and scale new heights!