As a witness and participant in the field of solid waste disposal, GEP ECOTECH, a well-known intelligent industrial shredder manufacturer in China, has made considerable progress in product development, intelligent manufacturing, technological innovation and many other aspects in recent years. GEP ECOTECH can provide industrial shredders covering almost all solid waste disposal, making a great contribution to improving the quality, efficiency, productivity and flexibility of solid waste disposal companies. It is your best choice when buying industrial shredder .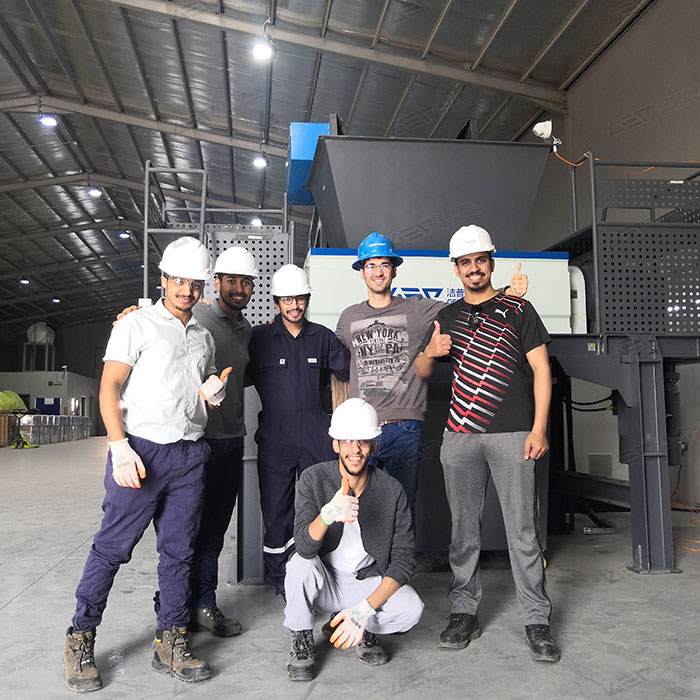 When you want to buy an industrial shredder in GEP ECOTECH, there are generally the following steps:
Early consultation
Before reaching a cooperation agreement with the customer, the customer was invited to visit the industrial shredder production workshop to experience the modern R&D and manufacturing capabilities and the rigorous quality assurance system. The two sides communicated face to face to achieve accurate docking and direct demand between the supply and purchase parties, and jointly discuss targeted solutions.
Equipment manufacturing
The large machining workshop and advanced processing technology provide guarantee for the high-precision processing and mass production of industrial shredders. From manufacturing to finished products, the entire solid waste disposal system is manufactured and produced independently by the company, ensuring the processing quality and progress of the equipment. In addition, the project leader will communicate and follow up the production progress of the customer's equipment simultaneously.
Installation and debugging
The project quality and progress during the entire installation and commissioning process are all controlled by a team of company employees, which improves the installation efficiency of industrial shredders, shortens the installation cycle, and saves a lot of production time for the company. GEP ECOTECH provides systematic training for technical personnel dispatched by customers to better meet project requirements. During the practical operation of the technical staff, the project leader will also continue to follow up the project operation to ensure that the production line is complete and in good condition.
After-sales service
Always take "creating value for customers" as the core business philosophy, take into account the different needs of customers, and use systematic thinking to complete the after-sales service of industrial shredders with high quality. In response to the problem of after-sales failure of shredder equipment, timely response and rapid response can reduce the loss of customers due to equipment failure.
From zero to many, then to excellent is GEP ECOTECH's pursuit of higher quality. If you are considering where to buy an industrial shredder, don't hesitate to choose GEP ECOTECH to experience value-for-money shopping!