In today's high-speed development of the country, the number of cars has been increasing, the corresponding number of waste tires is also rising. At present, more and more customers need to buy waste tire shredder, which is mainly used for the crushing of waste tires and the recycling of materials after crushing, with high economic value. The resource reuse of waste tires is the best time for investment and development in terms of policy, technical equipment and market demand.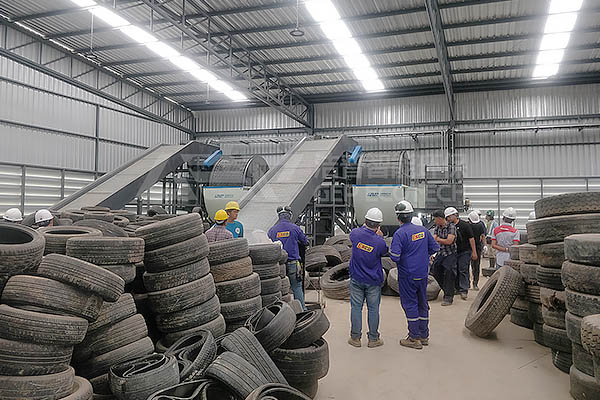 GEP ECOTECH developed waste tire shredder equipment according to market demand. The equipment is an environmental protection and energy-saving tire crushing equipment with the design concept of energy saving, consumption reduction and emission reduction. All technical indicators meet the national standards. The cutter is forged with European imported materials, which is durable and has good crushing effect on the steel wire in the tire. Compact structure, low speed, high torque, low vibration, low noise, meet the requirements of environmental protection.
The waste tire shredder is also divided into different models. Different models have different output, discharge size, crushing cavity, etc., and the price will naturally have certain differences. Therefore, when purchasing the waste tire shredder, users should choose the appropriate model size according to the nature of the material.
In fact, the price of the waste tire shredder has a certain relationship with the function and material of the equipment. The same equipment is produced by different manufacturers, and different materials and processing technologies are used. The buyer should order the waste tire shredder with corresponding technical parameters according to personal demand and budget.