The development trend of environmental protection market is becoming stronger and stronger. Domestic waste has become a huge resource, which has attracted many investors to join the solid waste resource regeneration industry. Therefore, it is necessary to select appropriate waste shredder equipment. This paper introduces several common types of waste shredders. The primary shredders which mainly used for the first shredding of the MSW or industrial waste has became the very important equipment in a solid waste disposal production line. How much is a primary shredder is the the question often be asked by customers, today let us talk about it!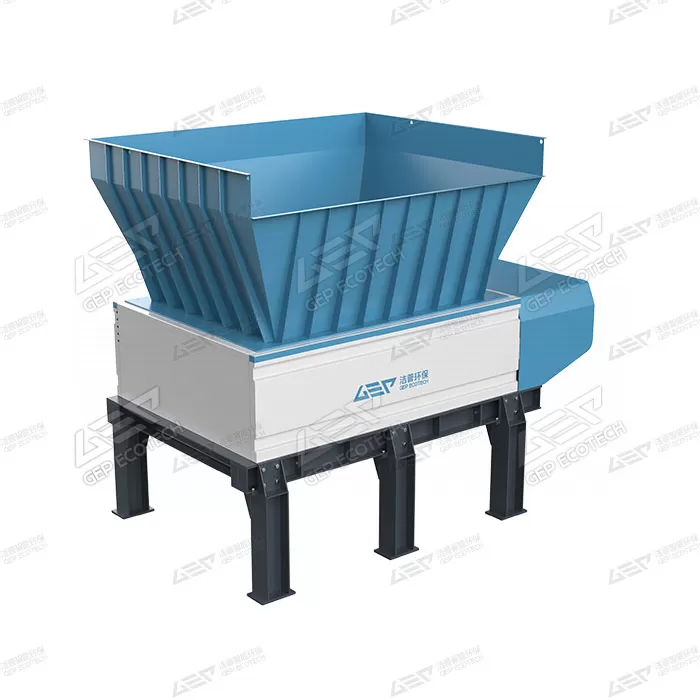 The different configuration and materials will affect the price sharply, the GC primary shredder produced by GEP ECOTECH is one of the leading products in this industry.
Advantages of GC series primary shredder:
High-strength shaft
Special cutter design
Imported hydraulic motor direct drive
Automatic lubrication system
GI intelligent system
All of above advantages created the high quality, stable working, easy operation, low maintenance GC primary shredder.
Different project capacity requirements will use a different model of the primary shredder, if you want to know about the shredder and or have a demand for a good quality shredder, please just contact us, we will offer you with professional equipment solution and good price.