As biomass material can be a very good fuel for power generation, the biomass recycling is more and more popular in the world, at the same time, the biomass shredder is in big demand, but there are many kinds of biomass shredder for customers to choose, the price is different. What's the factors affecting the biomass shredder?
The different type biomass shredder will have different price, for example, before many customers choose integrate crusher or disc crusher as biomass shredder, but this kind of crusher has many disadvantages, such as, high power consumption, low capacity, frequent maintenance. So the price is much lower. But double shaft shredder as biomass shredder, the structure is different, the power consumption is low and with very big capacity, so the price is higher.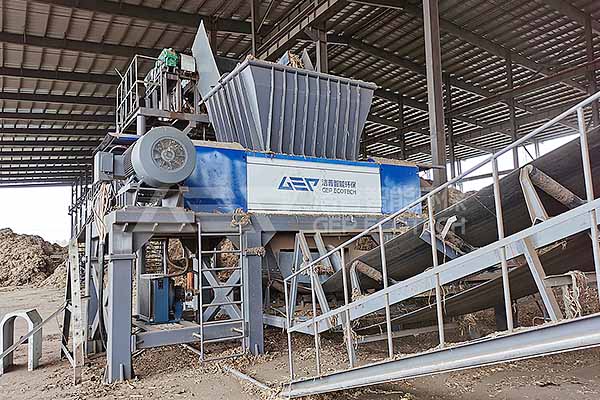 Machine quality will make big difference on the price, for example, GEP Ecotech shredder with very excellent quality, we use patented shredding chamber technology, imported movable cutter material, world famous brand accessories, strong machining ability, all these characteristics make GEP tire shredder with excellent performance, also the price is equal with the quality. Actually, quality difference is the most important important factor affecting the biomassshredder machine price.
So when choose biomass shredder, compare more widely about features, technique, performance, the price is determined by many aspects, if you have any questions about biomass shredder, welcome to call us, we can provide our suggestion.