Many people wonder what will happen to GEP's shredder after five years? Recently, a customer from Seychelles sent us feedback. He said: "I am deeply impressed by the quality of your company's products. The food waste shredder machine we ordered in 2017 has been used for many years without any problems. I am very grateful for this and would like to order some new products to meet our needs of shredding glass bottles, cans"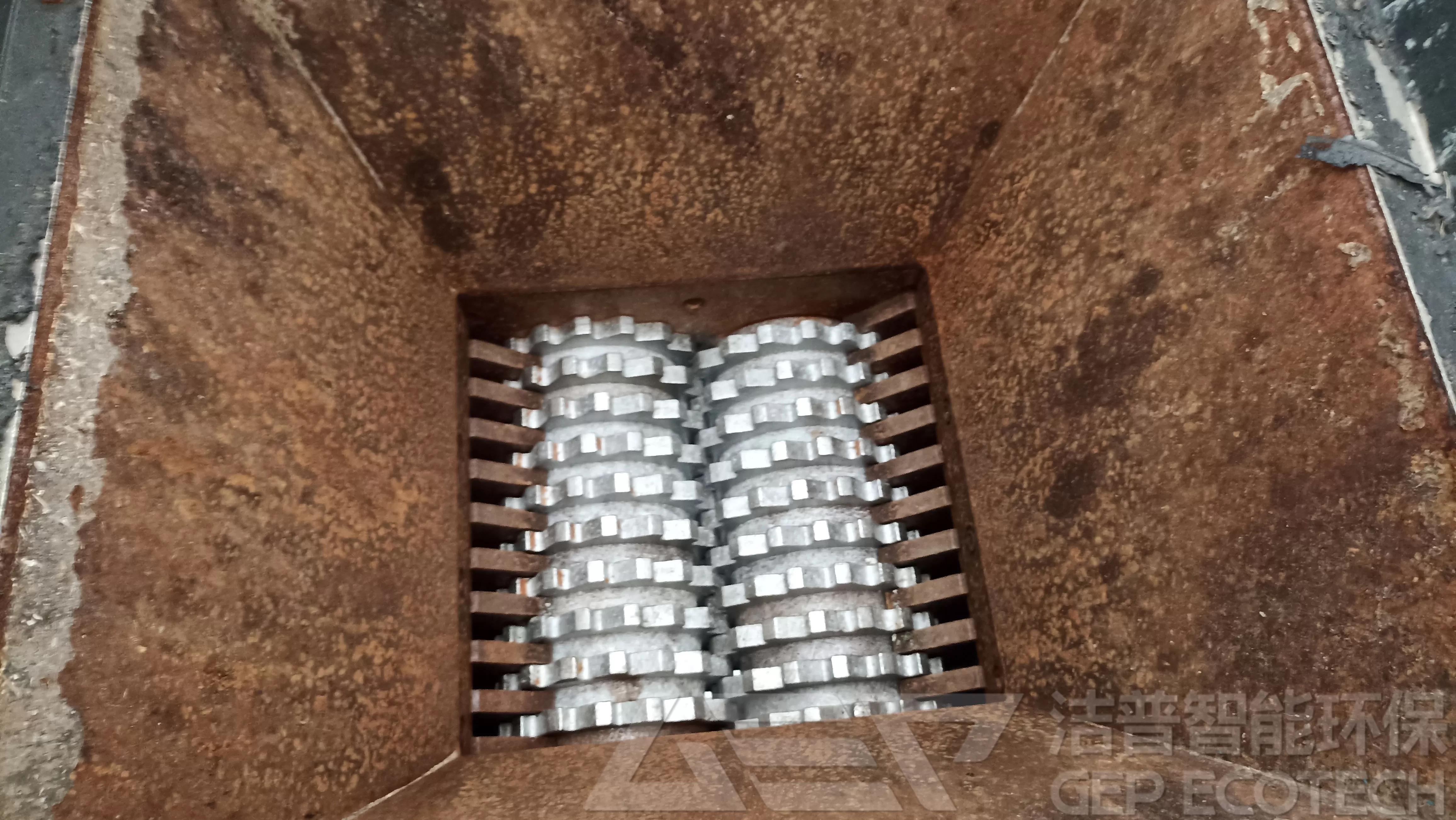 GEP food waste shredder used for five years in Seychelles
Seychelles food waste shredder introduction
In 2017, the food waste shredder ordered by Seychelles is our GDF series, this machine was planed to shred hotel daily kitchen waste, plastic bags, etc.
The GDF food waste shredder is specifically designed to be sealed from water and other liquids. These units can handle wet and dry materials with ease. These versatile units employ two parallel counter-rotating stacks of cutters that intermesh at low speed under extremely high torque. As the cam-shaped cutters intermesh at close clearance, they cut, shear, tear, slice, and rip apart food waste into smaller pieces typically in a strip or chip-like output shape.
Why does the GDF food waste shredder have such a long service life?
Many users, including our Seychelles customer, wonder why the service life of our GDF food waste shredder is so long, compared with equipment that looks very similar to us. You can learn about the advantages of our equipment from the following aspects.
Low speed, high torque cutting action, reduce damage to equipment during operation.
High alloy knives, extremely strong and durable, with good interchangeability.
The main shaft has undergone multiple heat treatments and high-precision processing, and has strong anti-fatigue and impact resistance.
The key components are made of 304 stainless steel, so there is no need to worry about continuous operation.
The bearing is designed with multiple seals to adapt to the wet and oily environment.
Intelligent system control, multiple intelligent monitoring and protection to ensure the smooth operation of the equipment.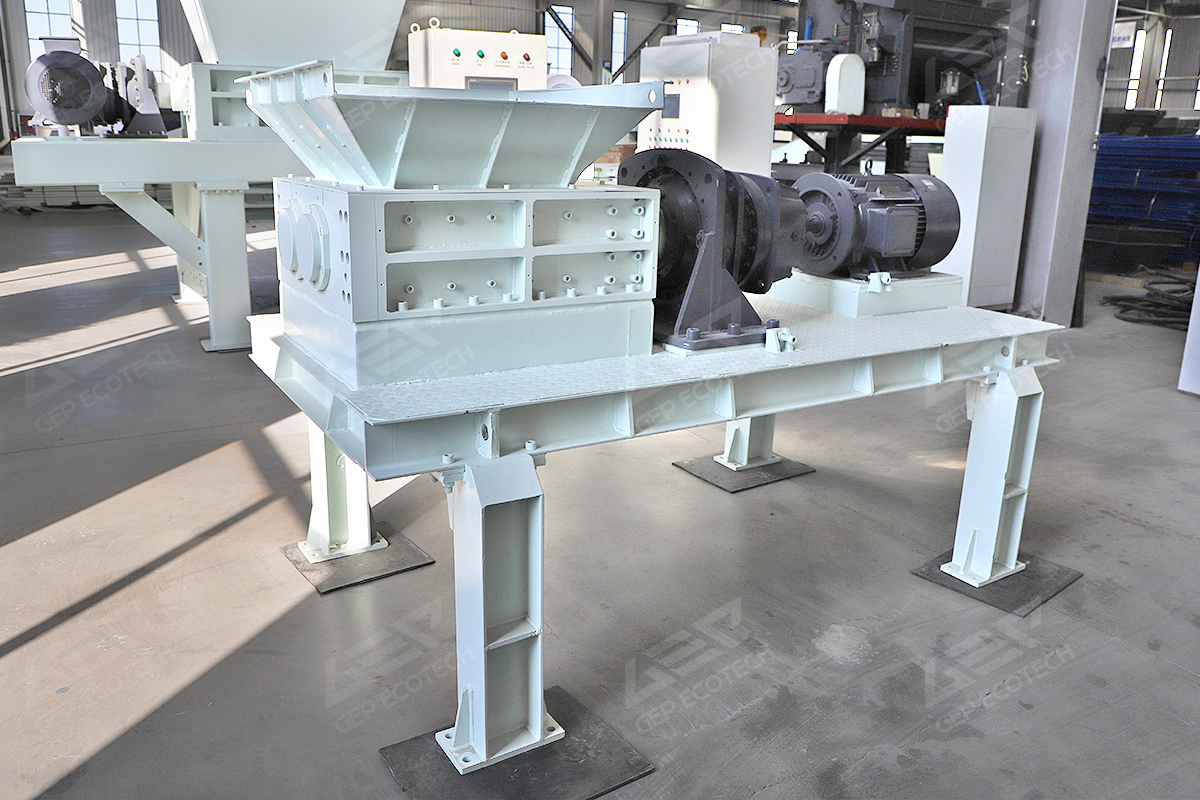 As of the publication of this article, the Seychelles customer has reached a new cooperation with us and purchased a new shredder equipment to crush some glass bottles and cans. We believe that our continuously upgraded equipment will bring new surprises to Seychelles customers.
GEP Ecotech is proud to offer some of the highest quality industrial shredding machine in the world. We're even dedicated to helping you stay on the path to success with complete customer service and support options, including maintenance, repairs, replacement parts, training, and more. At GEP Ecotech company, we care about your success.