As the first waste municipal solid waste sorting plant in Henan Province, China, the Zhongyuan District Domestic waste municipal solid waste sorting plantis based on the principle of "reduction, resource utilization, and harmlessness", and intends to accept municipal solid waste from the entire Zhongyuan District. After the waste municipal solid waste sorting plant China is put into operation, recyclables, kitchen waste and hazardous waste can be pre-processed here such as preliminary sorting, crushing, pressing, and temporary storage. Taking kitchen waste as an example, the sorting center is designed to operate at full capacity and can dispose of about 600 tons of kitchen waste every day, which can meet the needs of the classified kitchen waste in the Zhongyuan District.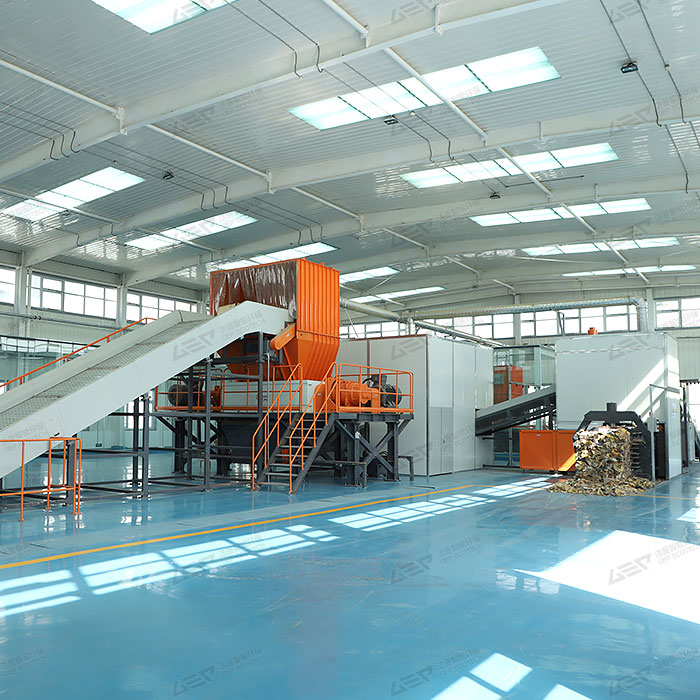 Project equipment introduction of the waste municipal solid waste sorting plant china
GEP ECOTECH is responsible for providing solid waste treatment equipment for the project. The intelligent bulky waste and garden waste disposal production line is composed of conveying system, crushing system, magnetic separation system, intelligent monitoring system and intelligent dust reduction system.
After the production line is officially put into use, bulky waste and garden waste can be sorted and disassembled into wood, metal, glass, fabric and other materials to achieve reduction, harmless, and resource disposal. Mechanical crushing replaces manual dismantling, greatly improving work efficiency and working environment, and reducing the potential safety hazards of crushing and dismantling.
The waste municipal solid waste sorting plant can effectively alleviate the increasing pressure of municipal solid waste disposal, and effectively promote the harmless, reduction and resource treatment of municipal solid waste in the city. For more information, contact GEP ECOTECH!