The GEP ECOTECH 8 ton double shaft design shredder machines has been upgraded in performance, and its crushing efficiency is higher than similar models. At the same time, because the GEP double-shaft shredder is equipped with a first-line brand deceleration device, the shock absorption capacity is obvious, the reliability is greatly improved, and the service life of the machine is also increased several times. And this model can guarantee normal and stable operation in any environment without fear of environmental challenges.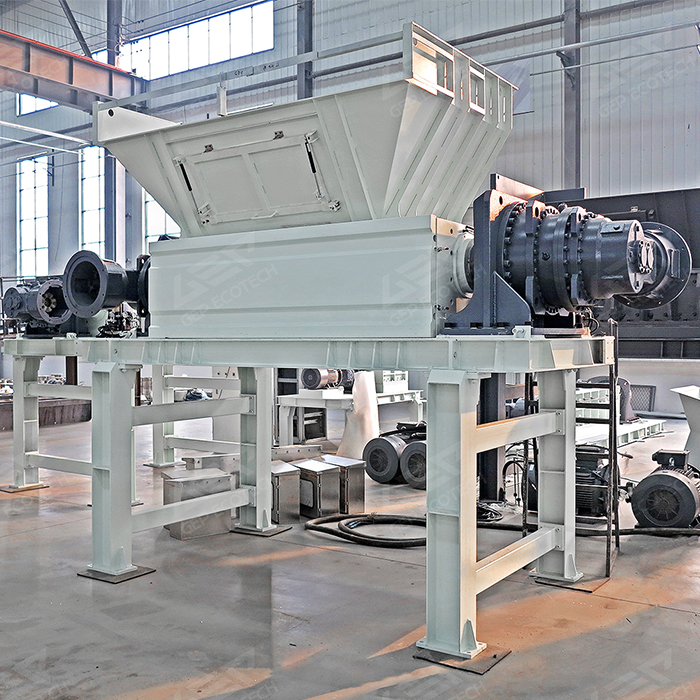 Performance characteristics of 8 ton double shaft design shredder machines:
(1) Optimize the structure of the whole machine, and the overall tool box design
(2) High-speed imported bearings, multiple seal structure
(3) Intelligent monitoring technology, visual data monitoring
(4)Independent and removable fixed knife, flexible and convenient maintenance
GEP ECOTECH looks forward to exchanging production and use experience with more customers. If you want to know the details of the 8 ton double shaft design shredder machines, you can consult online or visit our factory for reference!