More and more customers purchase waste tire shredder, which are mainly used in the field of waste tire recycling. The recycling of waste tires mainly adopts the way of crushing and recycling. The collected waste tires are crushed and then widely used in various fields.
In terms of policy, technology, equipment and market, it is a good time to invest and develop waste tires!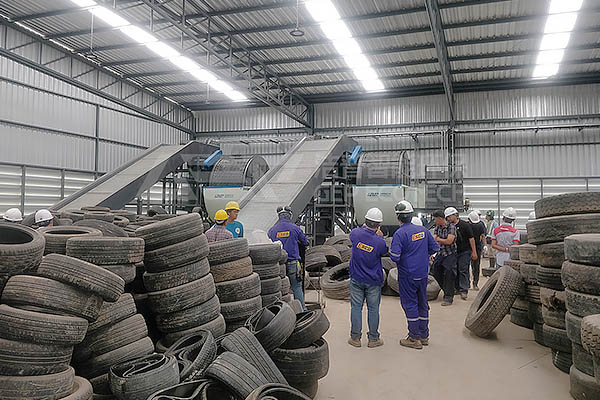 According to the market demand, GEP ECOTECH has developed GDT tire crusher equipment. The equipment is an environmental protection and energy-saving tire crushing equipment with the design concept of energy saving, consumption reduction and emission reduction, and its technical indicators meet the national standards. The tool is forged with imported materials from Europe, which is durable and has a good crushing effect on the steel wire in the tire. The overall structure is compact, low speed, high torque, low vibration, low noise, in line with the requirements of environmental protection.
The price of waste tire shredder is related to the function and material of the equipment. If the same equipment is produced by different manufacturers and different materials and processing technology are adopted, the price of waste tire crusher will be different. The buyer should order the waste tire crusher with corresponding technical parameters according to the individual demand and budget.
In a sense, the price of waste tire shredder is determined by the customer's demand. In addition, the actual use environment is different, the requirements of equipment are also relatively high, which can be a good match for the project of waste tire crusher is relatively important.