A few days ago, our company has delivered a cardboard shredder to Finland. After the shredder is arrived at the project site, we will send our engineer to guide the installation. The owner is a packaging company, they have many waste cardboard sheets and packaging blanks.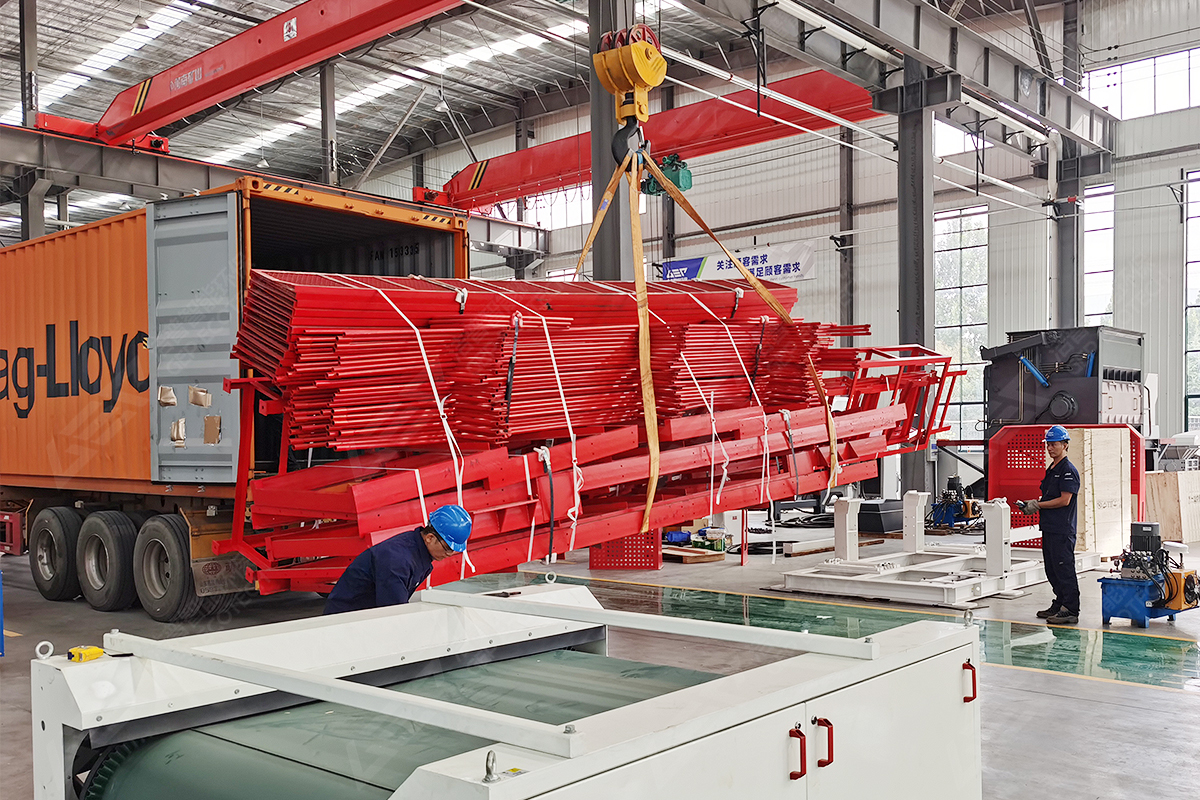 The capacity is around 3ton per day, the output size of final product is around 5cm*5cm. Based on these parameters, we recommend our single-shaft fine shredder GSS8 to meet customer's needs. We also equip intelligent monitoring system, which includes PLC control cabinet and GEP intelligent real time monitoring technology.
GEP domestic factories has a CNC machining center with 1 meter, 2 meters, 3 meters, 5 meters, 11 meters CNC machining tools, CNC lathes, precision milling machine, precision drilling machine, precision grinding machine, laser cutting machine, welding machine, tapping machine and other complete machining equipment. All more than 100 units machining equipment can produce all complete parts, matching with advanced heat treatment process; it provides the guarantee for the high precision machining and mass production of the crushers. We also have good after-sales service. These are why customer choose GEP as their supplier after visiting our factory.
As a shredder manufacturer, we can make solution and provide different types of shredder to you.