Double-shaft shredder is applied to the disposal of decoration waste. It is mainly used to crush the sofa, mattress, sponge cushion, carpet, large structure, light packaging materials and other materials in the decoration waste through the double-shaft shredder, and then pack and transport them to the designated waste incineration power plant for unified incineration. The equipment can be arranged at the front end. All the decoration waste will be shredded by the double-shaft shredder, and then enter the screening and sorting link at the back end. It can also be arranged at the end, sorting and crushing first. All of these can achieve the purpose of reduction and volume reduction, speed up the disposal progress and improve the overall disposal efficiency.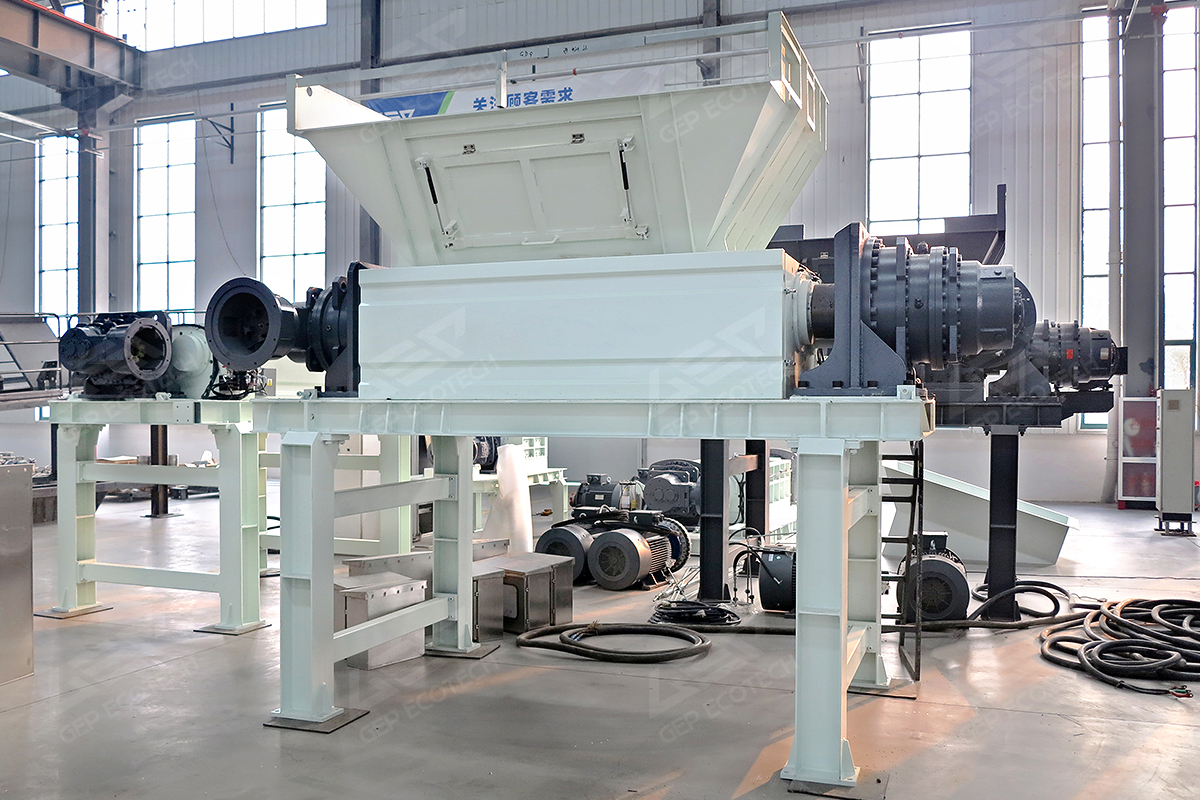 The GD double-shaft shredder developed by GEP ECOTECH is to crush materials by using the principle of shearing and tearing between two relatively rotating cutters. "Double motor + double planet reducer" is adopted with strong power and high stability. It is often used in the field of environmental protection, such as municipal solid waste disposal, resource regeneration, waste incineration pretreatment and so on. The equipment has the characteristics of low speed, high torque, high shear force, good tearing effect, low noise and good stability.
GEP Intelligent control and monitoring system, current and temperature overload protection, automatic lubrication, working hours record, auto reverse, auto maintenance alarm, can realize remove control, long distancediagnosisand cell phone monitoring (optional);
Siemens PCL system with touch screen cabinet, top brand of electrical parts;
Cutter material adopts Germany imported NiCrMo high alloyed steel, produce by our high precision machining tool, special cutter shape design according to the different material;
Main shaft adopts heat refined 42CrMo, with high anti-crash ability;
Siemens motor (China), big torque planetary reducer;
GEP patented integral shredding chamber, welded with annealing heat treatment, and processed by our high precision machining center, more stable and with long working life.
As a professional double-shaft shredder manufacturer and supplier, we can provide customers with appropriate overall solutions, if you have requirements please just contact us.