As we all know, GEP ECOTECH is well established in the fields of bulky waste shredding and capacity reduction, biomass fuel pre-treatment, general industrial waste and industrial hazardous waste comprehensive disposal, domestic waste and food waste pre-treatment, construction waste and renovation waste resource utilization, etc. We are able to customize the exclusive material disposal production line solution for each customer according to their actual needs.
Among these successful applications, a production line consisting of a chain conveyor, double-shaft shredder, iron separator, belt conveyor, pulse bag filter and GI intelligent monitoring system is the "best lineup" of Jabil. High production efficiency, good shredding effect, long service life, low failure rate, easy maintenance and high degree of automation are all words that have been mentioned many times in the customer feedback.
Chain plate Conveyor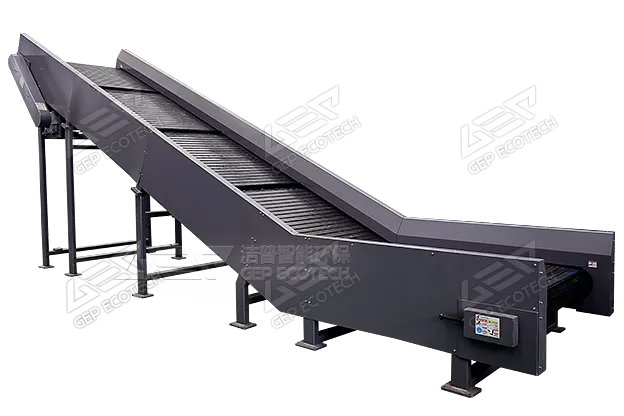 The chain plate conveyor consists of power unit, drive shaft, drum, tensioning device, sprocket, chain, bearing and heavy-duty chain plate. The metal chain plate conveyor is ideal for fast transport of large volume and weight of solid waste (e.g. waste sofa, old refrigerator, tree roots, corn stalks, etc.). Seamless chain plate, smooth feeding, no jamming, large conveying capacity; baffle design, effectively prevent the material from rolling down, ensure high feeding efficiency.
Double-shaft shredder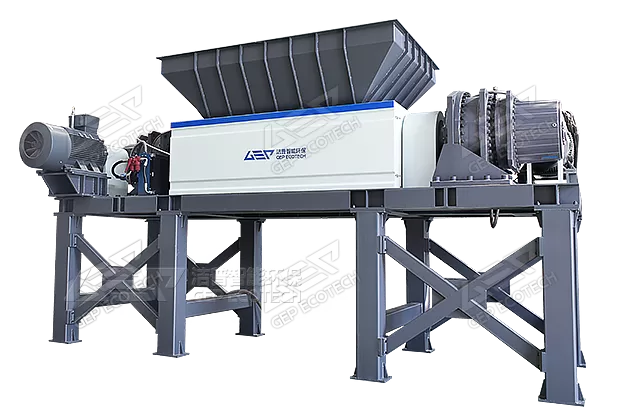 As the classic model with the highest popularity among GEP's solid waste equipment, strong power, high stability, high shearing force and good capacity reduction are all its labels. The GDI Double-Shaft Industrial Waste Shredder, GDL Double-Shaft Bulky Waste Shredder, GDB Double-Shaft Biomass Shredder, GDT Double-Shaft Tyre Shredder and GDF Double-Shaft Food Waste Shredder are all dedicated material shredders for different material characteristics. The service concept of "customer-oriented" is reflected.
Iron separator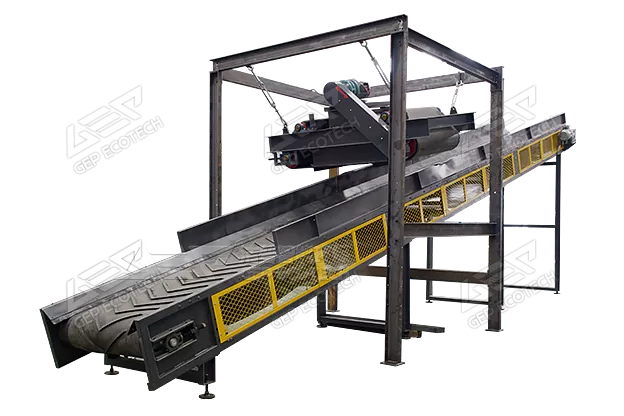 The full name of the iron separator is "Suspended Self-Discharging Permanent Magnetic Separator", which includes the three main features of suspension, self-discharging and permanent magnetism. The core part is a composite magnetic system composed of NdFeB and strontium ferrite, the third generation of rare earth permanent magnet materials, which has a high magnetic field strength and high suction force, and has made a great contribution to the removal of ferromagnetic substances from materials.
Belt Conveyor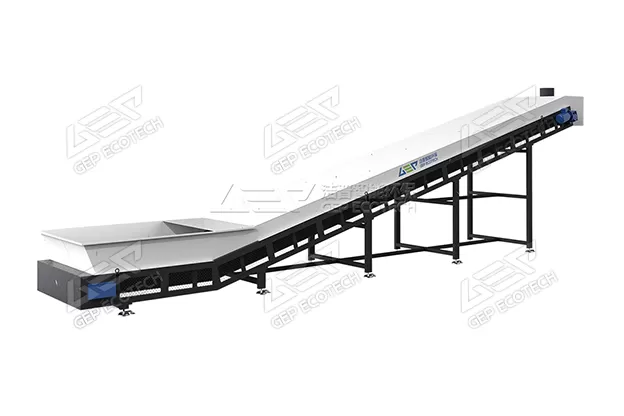 Belt conveyors are an indispensable part of the production line and can convey a wide range of bulk materials as well as waste materials of small weight, with high conveying capacity, low power consumption, easy disassembly and maintenance, and low cost of use. In order to maintain a clean working environment and for the health of the staff on site, GEP ECOTECH has thoughtfully installed a sealed dust cover for it.
Pulse bag filter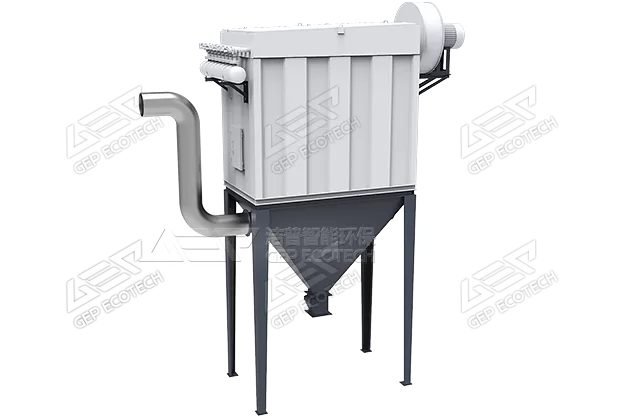 The pulse bag filter is a large dust reduction equipment with high dust cleaning capacity, high dust reduction efficiency, stable and reliable operation and easy maintenance. It uses an automatic control blowing cleaning system and has a dust removal efficiency of 99.6% or more. The dust concentration in the outlet gas is within 30mg/m³ and it also has a high classification efficiency for fine dust of submicron particle size. With it, the working environment is reassuring!
GI Intelligent System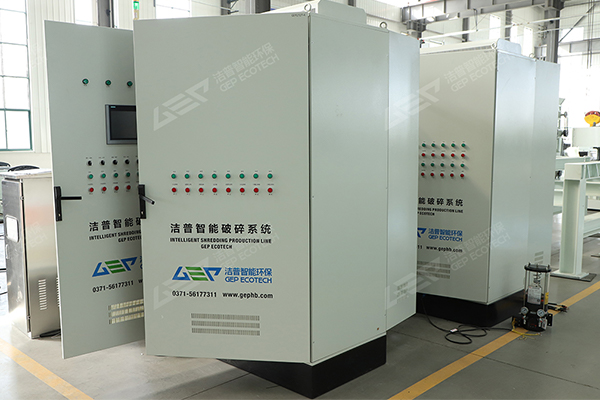 The GI intelligent system is a product of the combination of intelligent technology and equipment manufacturing process, which can realize functions such as one-touch start/stop, output monitoring, health diagnosis, fault alarm and remote assistance. Wherever you are, as long as you have internet access, you can view the operational data and working status of the production line in real time.
This solution has already brought a high quality experience to many customers, achieving reduction, harmlessness and resourcefulness of solid waste and of course a high value return.
The solution is not set in stone, the best one is the one that suits you. Come and customize your own "best lineup" with GEP ECOTECH!