Double-shaft shredder and single-shaft shredder are the common types of shredders on the market. Many customers who have just come into contact with the solid waste crushing industry always can't distinguish clearly when choosing shredders. Let the professional shredder manufacturers show you the differences between double-shaft shredder and single-shaft shredder.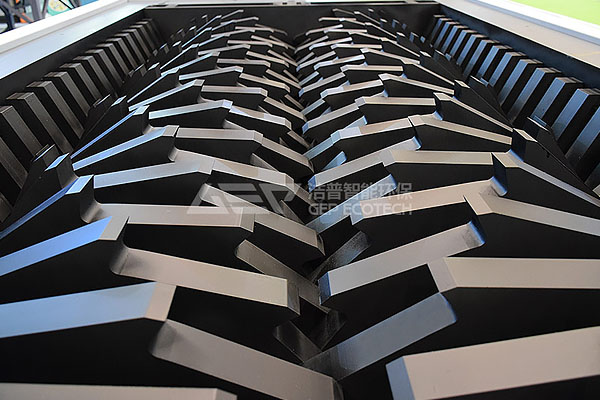 Different materials
Materials that can be shreded by the double-shaft shredder, such as waste tires, bulky waste, thin light metals, household appliances, hard copper, aluminum, paint barrels,, etc. In general, the torque of the double-shaft shredder is large, the crushing efficiency is high, and the applicability is stronger, so the use of the double shaft shredder is more. In terms of the grain size of the shredder, the block of the single shaft shredder is smaller. The single-shaft shredder is often used for paper mill waste cloth, leather leftovers, domestic garbage PE, PP plastic pipe plastic film, woven bags.
Different equipment structure
GEP double-shaft shredder is driven by "double motor + double planetary reducer" and uses the principle of mutual shearing and tearing between two relatively rotating cutters to crush materials. The material enters into the shredding box and is shredded into small pieces through the comprehensive action of tearing, extrusion and shearing of the shredding blade, forming repeated extrusion and tearing. So as to achieve the purpose of completely tearing up the material and discharging it from the lower part of the chamber. The main function is to reduce the volume and reduce the volume, which is convenient for transportation and lower treatment process. Single-shaft shredder adopts single shaft "motor + reducer" drive design to provide large shear force and ensure high crushing efficiency. It is often used for the fine crushing of solid waste, which can process the material to a smaller particle size at one time. Its main working principle is that the material enters into the shredding box through the feeding system. The box is loaded with a shredding blade. The pusher box pushes the material near the blade. The material is shredded into small pieces through the comprehensive action of tearing and extrusion of the shredding blade, which is discharged from the screen hole to achieve material shredding. The main structure of single shaft shredder is blade spindle, fixed blade, bearing box, box support, feeding system, hydraulic pushing system, power system, electrical control system, etc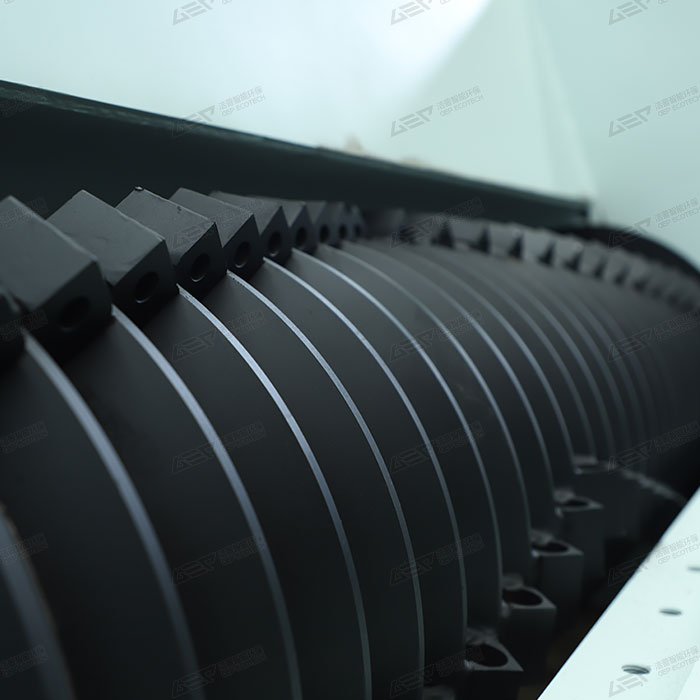 Both the double-shaft shredder and the single-shaft shredder have their own advantages and disadvantages, and they are indispensable core equipment in the field of solid waste crushing. Choose the right equipment is good equipment, GEP ECOTECH the shredder manufacturers can according to your actual use, reasonable equipment selection, optimize your operating costs, if you need further understanding, please contact us at any time.