Domestic waste shredder
With the development of urbanization, domestic waste disposal has become the main problem of urban environmental protection. GEP ECOTCEH domestic waste shredder based on the high quality and multiple applications becomes the hot-sale product in the solid waste disposal industry.
Types of domestic waste shredder
Double-shaft intelligent shredder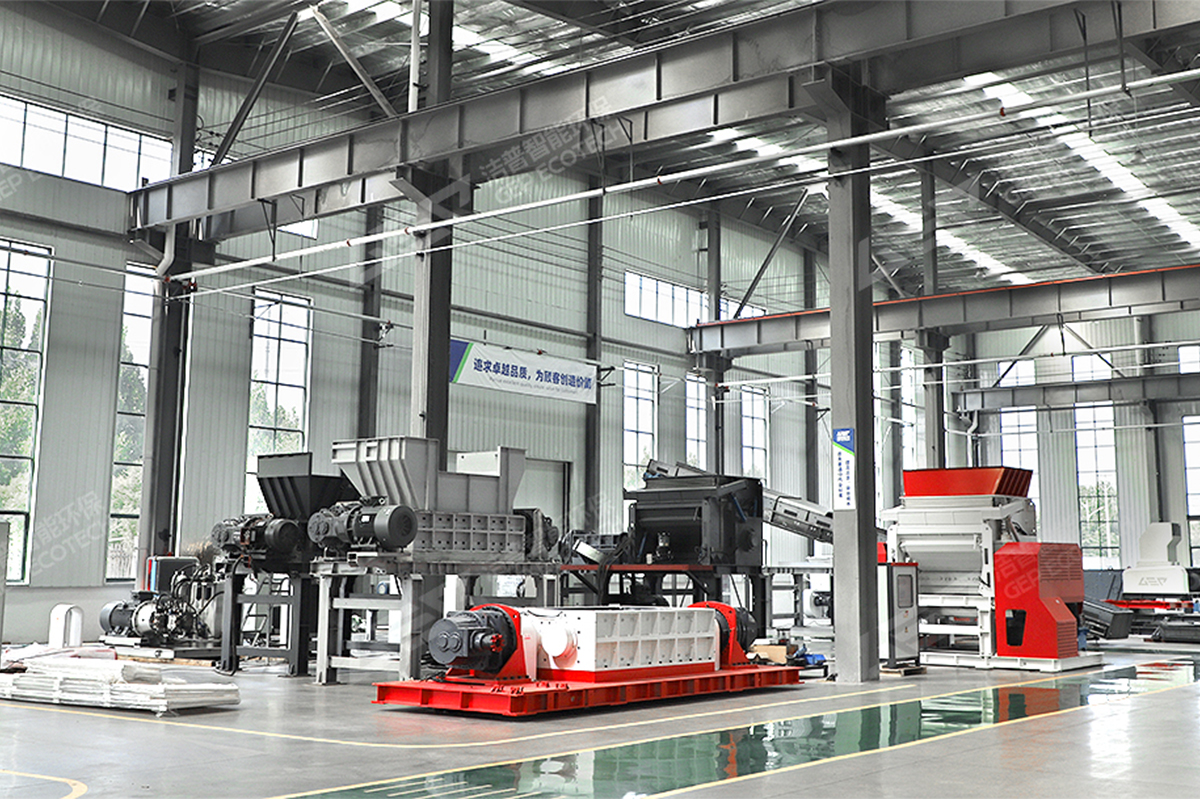 Application of different types of domestic waste shredder
The double-shaft primary shredder is with large processing capacity and wide range of material adaptability, mainly used for the primary shredding of raw domestic with bulky feeding method;
The double-shaft shearing type shredder used for the sorted domestic waste without stones, bricks, and other heavy materials;
The single-shaft fine shredder is used as the secondary shredder to produce small particles.
Advantages of GEP domestic waste shredder
GEP Intelligent control and monitoring system, current and temperature overload protection, automatic lubrication, working hours record, auto reverse, auto maintenance alarm, can realize remove control, long distancediagnosisand cell phone monitoring (optional);
Siemens PCL system with touch screen cabinet, top brand of electrical parts;
Cutter material adopts Germany imported NiCrMo high alloyed steel, produce by our high precision machining tool, special cutter shape design according to the different material;
Main shaft adopts heat refined 42CrMo, with high anti-crash ability;
Siemens motor (China), big torque planetary reducer;
GEP patented integral shredding chamber, welded with annealing heat treatment, and processed by our high precision machining center, more stable and with long working life.
How to get accurate domestic waste shredder solution and quotation?
As a professional domestic waste shredder and disposal solution supplier, we can provide customers with appropriate overall solution, if you have requirements on the domestic waste disposal please just contact us.