GW series Mobile Industrial Dual-Shaft Shredder is based on advanced shredding technology from North America. It integrates mobile chassis, feeding, shredding, transportation, magnetic separation and other process equipment. It is independently developed and designed. Its design concept is to fully consider various material crushing, eliminate the impact of crushing site, environment, foundation, disposal capacity, power and other factors on production, and provides customers with mobile and simple operation. GW series mobile solid waste shredding station has built-in diesel engine, which can be produced without external power supply; with mobile chassis, it can move quickly and conveniently; overall hydraulic drive, stable and efficient operation; it is the ideal equipment for disposal of scattered garbage in the city and suburbs.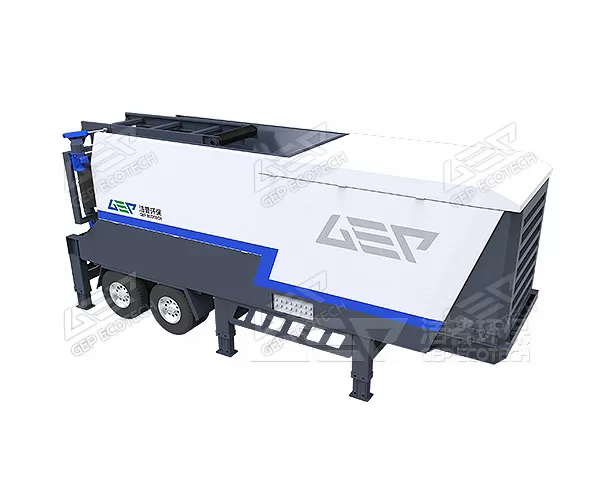 Dual-shaft Shearing Type Shredder
Dual-shaft Shearing Type Shredder uses the principle of shearing and tearing between two relatively rotating cutters to crush materials. Using "double motor + double planetary reducer", the power is strong and the operation stability is high. It is often used in environmental protection fields such as municipal solid waste disposal, resource regeneration, waste incineration pretreatment and so on. The equipment has the characteristics of low speed, large torque, large shearing force, good tearing effect, low noise and good stability.
Technical Parameters
| | | | | |
| --- | --- | --- | --- | --- |
| Model | Power(kW) | Shredding chamber size(mm) | Weight(t) | Dimension(mm) |
| GW9 | 160 | 960×1600 | 18 | 9500×2700×4000 |
| GW10 | 200 | 1050×1800 | 21 | 10000×2700×4000 |
| GW12 | 320 | 1200×2000 | 26 | 12000×2700×4000 |